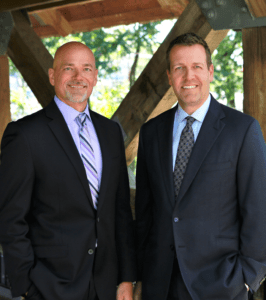 Have you been injured in a head-on crash in Naperville, Illinois? You may be eligible to receive compensation from the responsible parties. Our Naperville head-on crash lawyers at the Law Offices of Mathys & Schneid can help you file a claim or take legal action to get the money you need for your recovery.
With more than 75 years of collective experience in personal injury law and over $150 million recovered for accident victims in Illinois, our Naperville personal injury attorneys have earned a reputation for winning.
Contact the Law Offices of Mathys & Schneid today at (630) 428-4040 to schedule a free, no-risk consultation with a Naperville car accident attorney. We operate on a contingency fee basis, which means if we don't get compensation for you, you don't pay.
How the Law Offices of Mathys & Schneid Can Help After a Head-On Collision in Naperville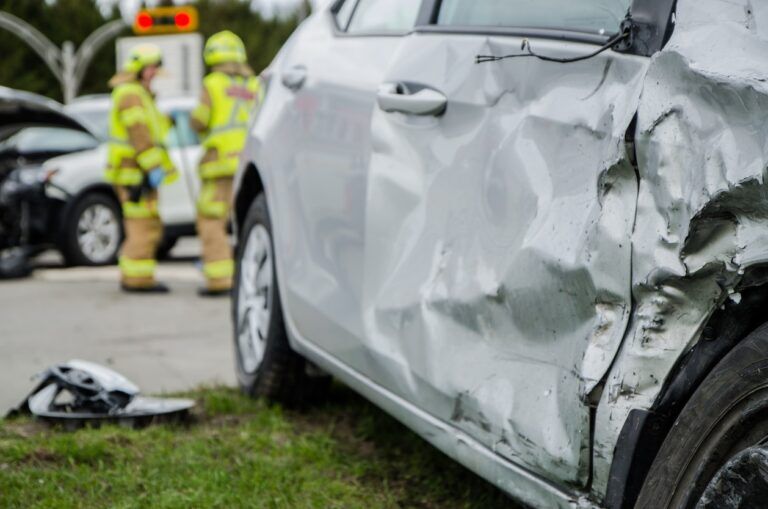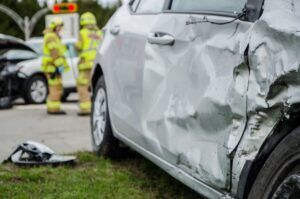 After a head-on crash, you need to concentrate on your health and recovery. In addition to the physical and emotional pain, you shouldn't have to be worrying about financial matters.
Our Naperville personal injury lawyers will help by doing everything possible to maximize your settlement offer.
When you engage our law firm to represent you, we'll deal with all the legal issues, including:
Conducting an independent investigation into your head-on crash
Reviewing evidence such as surveillance footage, police reports, medical records, and witness statements
Working with leading Naperville experts to provide testimony that can strengthen your case
Developing a legal strategy and calculating damages
Negotiating with insurance companies to get you the best settlement offer
Providing legal representation if we take your case to court
Insurance companies don't always play fair. They will do everything they can to minimize the payout on your claim or deny it altogether. We know how they operate, and we won't let them manipulate you into accepting a low offer.
Contact our law offices in Naperville, IL, today to learn more about how we can help. We will review your case, provide an honest assessment of your chances, and offer preliminary legal advice.
What Causes Head-On Crashes in Naperville?
Head-on crashes can happen for a variety of reasons.
Some of these causes include:
Driving under the influence
Driving while tired
Speeding
Reckless driving
Poor visibility
Inclement weather
Dangerous road conditions
Attempting to pass on a two-way road
When our Naperville car accident lawyers look into your case, we will identify the cause of the accident and who may have been responsible.
Determining liability requires a thorough understanding of personal injury law and the concept of negligence. With so much at stake, this isn't the time to try to figure everything out on your own. Leave that to the professionals so you can focus on getting better.
What Injuries Are Common in Head-On Crashes?
Head-on collisions are among the most dangerous types of car accidents. The nature of such a crash typically means severe injuries that could require long-term medical care and lifelong disability.
Unfortunately, statistics show that head-on crashes also disproportionately lead to death.
Survivors typically sustain injuries such as:
Whiplash
Paralysis
Neck injuries
Internal bleeding
Organ damage
Whatever injuries you've sustained in your accident, we are prepared to advocate for you. When calculating damages, we will be sure to take into account every injury and its impact on the quality of your life.
How Much Time Do I Have To File a Lawsuit After a Head-On Crash in Naperville?
Every state limits the amount of time you have in which to file a lawsuit in personal injury cases such as car crashes. The State of Illinois has a two-year statute of limitations. This means you must bring your suit within two years of your accident date. If you miss this window of time, you forfeit your right to seek damages.
Building a strong case takes time, so the sooner you call, the sooner we can get the process started. When you have a solid case, the insurance company is more likely to want to settle fairly rather than take their chances in court.
Reach out to our Naperville head-on crash attorneys at Law Offices of Mathys & Schneid today. Don't lose any more time and risk missing important deadlines.
Schedule a Free Consultation With an Experienced Naperville Head-On Crash Attorney
At the Law Offices of Mathys & Schneid, we understand the trauma of car accidents and the toll they can take on you and your family. We have seen it time and again with our clients.
Contact our Naperville law offices to schedule a no-obligation consultation to discuss your case. This initial consultation is at absolutely no charge to you, and you pay no attorney fees unless we secure a financial award on your behalf. In other words, you have nothing to lose by giving our trusted Naperville head-on crash attorneys a call today.