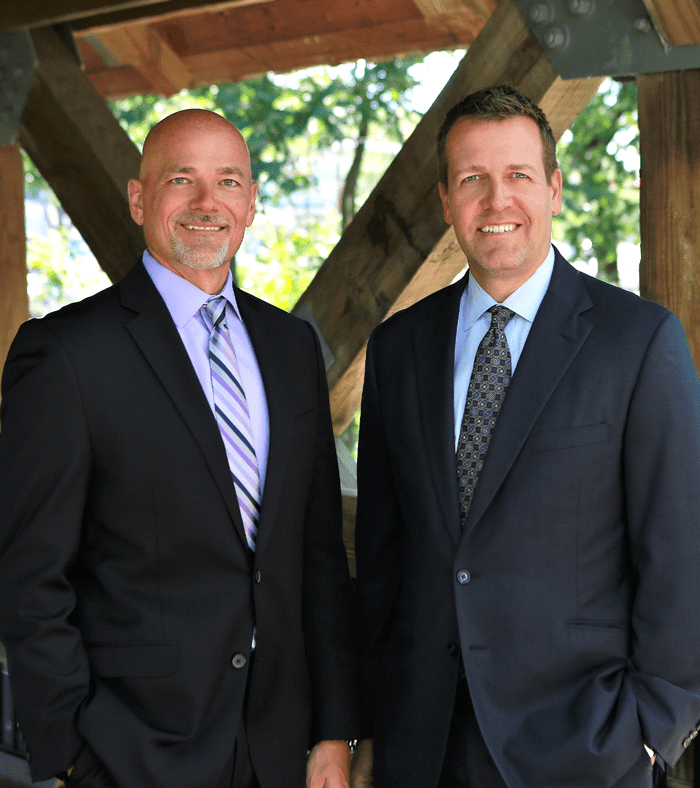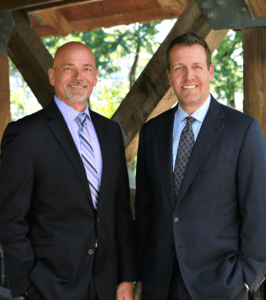 Were you injured by a defective product in Naperville, Illinois? You may be entitled to compensation for your losses from the seller, manufacturer, or other responsible parties. The Naperville product liability lawyers at the Law Offices of Mathys & Schneid will help you hold the liable parties financially accountable, call us at (630) 428-4040.
We have more than 74 years of combined experience, and we'll use that to your advantage. We've acquired over $150 million for our clients since we opened our doors in 2005.
Contact our Naperville, IL law office online today. We offer a free initial consultation to discuss the product that injured you, the severity of your injuries, and your best path forward.
How Our Naperville Product Liability Attorneys Can Help If You've Been Injured By a Defective Product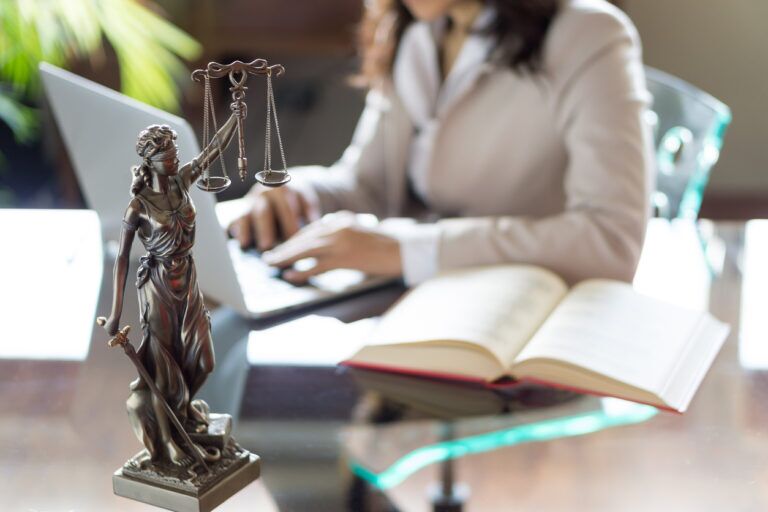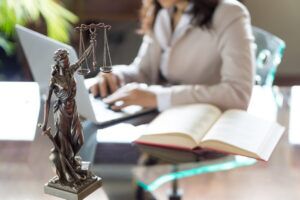 When you purchase and use a product, you expect it to work as intended. You don't anticipate that it'll injure you. After all, companies must follow strict regulations and specifications when manufacturing, selling, and marketing products to ensure their safety.
Unfortunately, different defects may harm consumers, even if they use the product as intended. If you're one of the many people who have been injured using a dangerous or defective product, contact the Law Offices of Mathys & Schneid.
When you hire our Naperville product liability attorneys for help, you can expect us to handle your claim from start to finish, including:
Investigating the product that injured you and whether it has any recalls or alerts issued
Consulting leading industry experts to understand technical and complex aspects of the product and whether the defendant could've prevented the defect
Valuing your damages, including economic and non-economic damages
Communicating and negotiating with opposing parties and protecting your interests
Taking your case to a DuPage County court if we fail to secure an equitable out-of-court settlement on your behalf
Product liability cases are often complicated and require the assistance of an experienced legal advocate to reach a successful outcome. Contact us today so that we can start building a strong claim for damages.
What Is Product Liability?
Companies are responsible for releasing safe products into the market and providing adequate warnings of any potential dangers. If they fail to do so and their products consequently injure consumers, product liability laws give injured people legal recourse.
Illinois law allows consumers who are injured by defective or dangerous products to file a lawsuit against anyone involved in placing the product in the stream of commerce by way of:
Selling
Manufacturing
Distributing
Leasing
Installing
Constructing
Assembling
Producing
Fabricating
Preparing
Marketing
Packaging
Labeling
Repairing
Maintaining
Three types of defects can create a cause of action in a product liability claim:
Defective Design
If all products are made identically according to specifications but are inherently dangerous due to their design, they may suffer from a design defect. To prove defective design, the plaintiff must show that a reasonable alternative design exists that would be economically feasible and less dangerous.
To determine if a reasonable alternative exists, the court may consider several factors, such as the usefulness of the product, whether safer alternative products exist, the product's dangers, and the ability to eliminate the risks without affecting the product's function or causing excessive costs.
Manufacturing Defects
Rather than affecting a whole line of products, sometimes issues during the manufacturing process affect one item or a batch of products. A manufacturing defect exists if the product is more dangerous than it would've been had it been manufactured correctly.
To prove a manufacturing defect, the plaintiff must demonstrate that the product was unreasonably dangerous due to a departure from the intended design. For example, if an auto manufacturing company uses the wrong-sized bolt when assembling a wheel and the wheel comes off while someone is driving, the driver may have a valid manufacturing defect claim.
Failure to Warn/Marketing Defects
Sellers are required to include conspicuous labels or instructions on their products to warn consumers of any dangers that may not be apparent. This is why you may see warning labels and a list of potential side effects on medications or choking hazard warnings on children's toys.
We Handle All Types of Product Liability Cases in Naperville, IL
Any product can suffer from a defect and cause an injury. No matter what caused you harm, we're here to help you with your Naperville product liability claim.
The following products may be the basis of a defective product claim:
Prescription medications and over-the-counter medicines
Children's toys, clothing, and products
Medical devices
Office equipment
Furniture
Sporting and fitness equipment
Recreational products
Electrical appliances
Vehicle parts
Household appliances
Household cleaners
ATVs and other specialized vehicles
Batteries and chargers
Power tools
Machinery and equipment
Pesticides
Cosmetics
Sunscreen
And more
Contact us today to discuss the product that injured you and the compensation you can seek.
How Much Is My Naperville Product Liability Case Worth?
All product liability cases are unique, with different victims, injuries, products, defects, and defendants. Usually, the more severe your injuries, the more your claim will be worth.
When we're calculating the value of your claim, we'll consider things like:
The types of injuries you sustained and their severity
The product involved and how it was defective
The medical expenses, lost wages, and out-of-pocket costs you've incurred
The level of pain, suffering, and trauma you've experienced
Whether you're expected to make a full recovery, or you sustained a permanent impairment or disability
The parties involved in the product liability case
The impact of your injuries on your ability to work and enjoy life
Whether you were using the product as intended
Whether the defendant knew or should've known about the dangers posed by their product
As you can see, many factors can impact a product liability claim for damages. That's why it's essential to consult an experienced Naperville personal injury lawyer for help valuing your losses.
What Compensation Is Available in Product Liability Cases in Illinois?
Naperville accident victims can pursue compensation for their economic (monetary) and non-economic (intangible) losses.
Economic damages might include:
Medical costs, including hospital bills, doctor's visits, etc.
Future healthcare needs, including in-home nursing care, physical therapy, etc.
Lost wages
Diminished earning potential
Property losses
Non-economic damages might include:
Physical pain and suffering
Disfigurement
Disability
Loss of society
Diminished quality of life
Courts may award Illinois plaintiffs punitive damages to punish defendants if their conduct was reckless or outrageously indifferent to causing harm. For example, if a seller knew their product would harm consumers but continued selling it and failed to provide adequate warnings, a court may award punitive damages.
What Types of Injuries Are Caused By Defective Products?
The injuries sustained depend on the type of product involved and may include:
Burns
Traumatic brain injury and other head trauma
Choking
Neck injuries
Organ damage
Spinal cord injuries
Crushing injuries
Respiratory problems
Chronic illnesses
Amputation injuries
Loss of eyesight or hearing
And more
No matter what type of injury you've suffered, contact our attorneys in Naperville, IL for help.
How Do I Prove My Product Liability Claim in Illinois?
Product liability claims can be based on negligence, strict liability, and/or breach of warranty.
In a product liability claim based on negligence, the plaintiff has the burden of proving:
The defendant owed them a duty of care (this element is likely met if the plaintiff legally purchased the defendant's – commercial supplier's – product)
The defendant breached their duty of care (e.g., by failing to use reasonable care when manufacturing the product)
The defendant's defective product directly harmed the plaintiff
The plaintiff suffered damages
In a product liability case based on strict liability, the plaintiff must prove:
The defendant is a commercial supplier of the product
The product was defective or unreasonably safe when it was released into the market
The product actually and proximately injured the plaintiff
Unlike a negligence claim, the plaintiff doesn't have to prove a breach of duty in a strict liability claim. As long as the defendant is a commercial supplier of the dangerous product, they can be liable under a strict liability theory, regardless of their intent.
How Long Do I Have To File a Product Liability Lawsuit in Illinois?
The statute of limitations in Illinois typically gives accident victims two years from the date they knew or should've known about their injury to file a product liability cause of action.
Illinois also has a statute of repose for product liability claims, which bars any case filed after the earlier of:
12 years from the date of the first sale, delivery, or lease of the product by a seller; or
10 years from the date of the first sale, delivery, or lease of the product to the initial consumer or non-seller.
The statute of repose prevents plaintiffs from bringing cases after the specified time frame, even if they haven't discovered their injuries by that time.
It's important to seek legal advice as soon as you discover that a defective product has injured you. Contact our product liability lawyers in Naperville for help preserving your legal rights to compensation.
Schedule a Free Case Evaluation With Our Naperville Product Liability Lawyers
Did a defective product injure you in Naperville, IL? You may be able to recover compensation for your medical bills, lost income, pain, and suffering.
Reach out to the Naperville product liability lawyers at the Law Offices of Mathys & Schneid for help. We'll evaluate your defective product claim and explain your legal options. We offer a free consultation, so schedule yours today to get started.