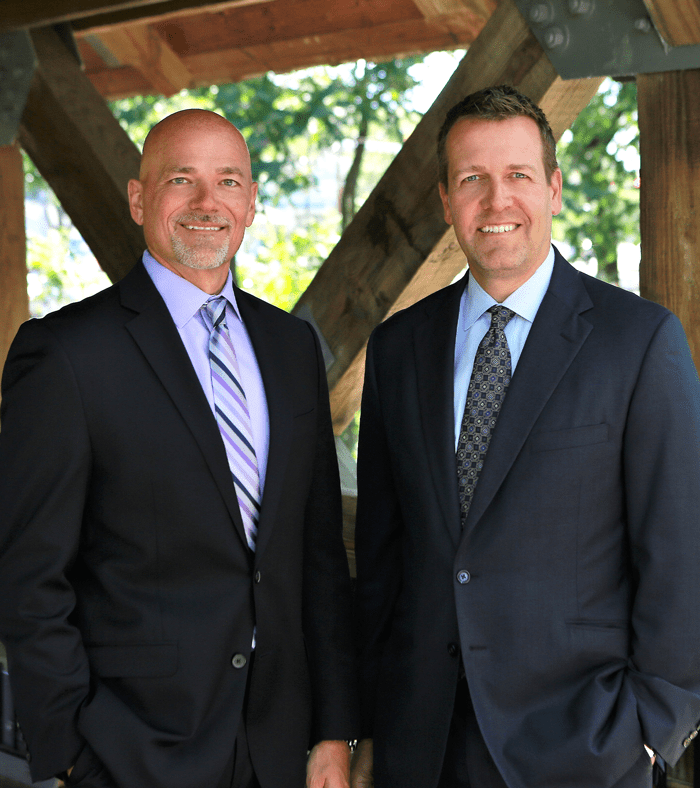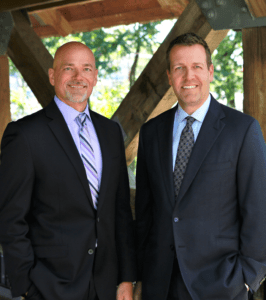 Did you recently get hurt because of a dangerous condition on someone else's property in Naperville, Illinois? Whether you slipped and fell, were hurt in another type of accident, or were the victim of an assault, you may have the right to pursue compensation from the property owner. The experienced Naperville premises liability lawyers at the Law Offices of Mathys & Schneid can help you fight to get every cent you deserve, call us at (630) 428-4040.
Since 2005, our law firm has been a fierce advocate for injury victims in Naperville and throughout the Chicago metro area. Nationally recognized for our hard work and dedication to our clients, we've won over $150,000,000 in settlements and verdicts on behalf of deserving clients like you.
Benefit from a team with over 74 years of combined experience by calling our Naperville, IL, law office to set up a free consultation today.
How the Law Offices of Mathys & Schneid Can Help If You've Been Injured on Someone Else's Premises in Naperville, IL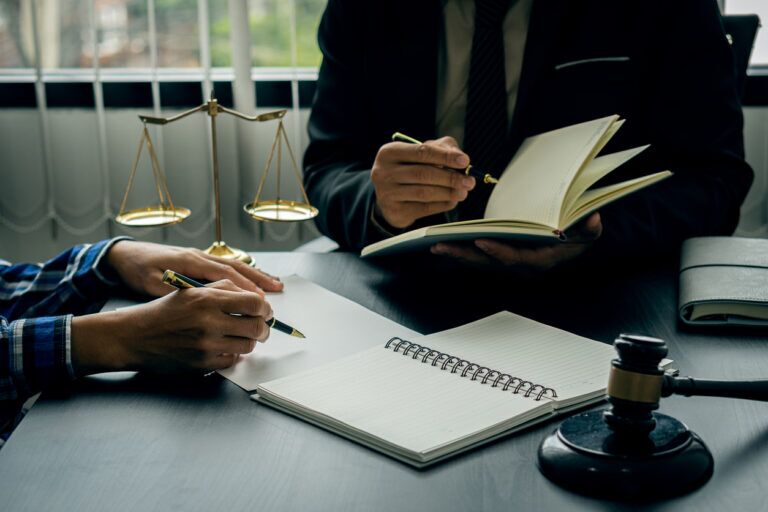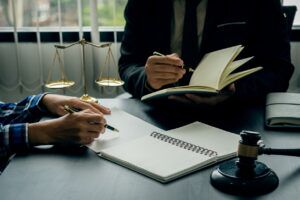 If you get hurt on someone else's property, the owner won't be quick to accept responsibility. In fact, they might even try to blame you. You'll have to fight hard to win your premises liability case and get the results you deserve.
That's where our Naperville personal injury lawyers can help.
We're accomplished, award-winning Illinois trial attorneys with the resources, experience, and passion that you'll need to maximize your award.
You take this opportunity to focus on recovering from your catastrophic injuries and suffering.
Our premises liability attorneys in Naperville will:
Investigate the accident or incident that led to your injuries
Identify the hazardous condition that contributed to your injuries
Consult with experts and specialists as we analyze, build, and value your claim for damages
Determine who, other than the property owner, might be responsible for your accident
Handle negotiations with the property owner, insurance company, and other parties on your behalf
Defend you against claims that you are responsible for your accident
Our goal is to get you the best possible terms in a settlement – one that accurately represents what your premises liability case is worth. If you don't receive a fair offer, we will be more than ready to bring your case to a jury in DuPage or Will County. We're fierce negotiators but genuinely at home in the courtroom.
Understanding Premises Liability Claims
Property owners are responsible for what happens on their premises, and they have to exercise reasonable care to keep guests and visitors safe.
What does "reasonable care" mean? Generally, owners should regularly inspect the premises for potential hazards, fix them upon discovery, and warn about risks that aren't open or obvious.
If a property owner (or another individual responsible for the maintenance, care, and operation of the premises) fails to exercise reasonable care and a visitor gets hurt, they can be liable for the resulting damages.
While property owners generally have no duty to protect trespassers, extra care must be exercised when (a) there's an attractive nuisance on the premises and (b) children are likely to trespass.
An attractive nuisance is something like a swimming pool or heavy machinery – objects that are dangerous and likely to draw a child's attention. Owners must be extra vigilant in keeping children away from these potential hazards.
What Do I Have To Prove To Win a Premises Liability Claim in Naperville?
Premises liability actions are based on negligence. So, you'll have the burden of proving that you sustained injuries because the property owner (or another party) was negligent in the maintenance and care of the premises.
Specifically, you'll need to prove these four things:
You were on the premises with the owner's implied or express consent, so they owed you a duty of care
The owner failed to exercise reasonable care over the premises, which allowed a dangerous condition to exist
The owner's actions (or inaction) were the direct and proximate cause of your injury
You have sustained damages
In Illinois, you must prove these elements by a preponderance of the evidence. Your case must be more likely true than not – when backed up by facts and evidence.
We Handle All Types of Premises Liability Cases in Naperville
The Law Offices of Mathys & Schneid represent clients in premises liability cases involving:
Falls from heights
Falling objects
Elevator and escalator accidents
Broken sidewalk accidents
Snow and ice accidents
Swimming pool accidents
Dog bites and animal attacks
Assault
Sexual assault
Negligent security
Don't hesitate to call our Naperville law office if you or a loved one has been involved in an accident at a business, on public property, or on another person's premises. We can review the details of your case and help you figure out the best path forward.
Who Can Be Liable in a Naperville Premises Liability Action?
Anyone who owns the premises or is primarily responsible for its operation and maintenance can be liable if someone gets hurt on the property.
Depending on the specific circumstances of your case, potentially liable parties might include:
Business
Landlord
Tenant
School
Daycare
Management
Government agency
Our attorneys will carefully investigate the circumstances and seek compensation from anyone who shares responsibility for your traumatic accident.
What Damages Can I Get If I File a Premises Liability Lawsuit?
In a premises liability action, you can seek compensatory damages for your financial losses and pain and suffering. These are generally referred to as economic and non-economic damages, respectively.
Economic damages put you back in the financial situation you were in before your accident, while non-economic awards make up for the trauma that you might experience because you got hurt.
Our top-rated premises liability lawyers in Naperville will aggressively seek compensation for:
Medical bills
Therapy
Rehabilitation
Nursing assistance
Disability
Reduced earning capacity
Disfigurement
Scarring
Post-traumatic stress disorder
Depression
Embarrassment
Loss of enjoyment of life
Loss of consortium
We will work closely with experts and specialists as we navigate your claim, taking your age, earning capacity, suffering, and other factors into consideration. The more we understand your accident and how it's affected your life, the more likely it is that we'll secure an award that accurately represents what your premises liability case is worth.
What Happens If the Property Owner Tries To Blame Me For Getting Hurt?
It's a common tactic. The property owner denies responsibility and, instead, points fingers at you. If these efforts are successful, you could watch well-deserved compensation slip away. That's because Illinois has adopted a 51 percent bar under its modified comparative negligence statute.
Simply put, you can recover compensation as long as you're not more than 50 percent responsible for an accident. Once your share of the blame is greater than half, you give up the right to damages.
When you share fault, any damages awarded will be reduced by your proportionate responsibility.
So, sharing 10 percent blame for a slip and fall will mean that your financial recovery will be reduced by 10 percent.
It's important to fight back and defend yourself, especially when there is no factual basis for these types of claims. When you choose the Law Offices of Mathys & Schneid, you'll have experienced personal injury attorneys standing beside you, ready to challenge these efforts at every turn.
What Is the Statute of Limitations for Premises Liability Lawsuits in Illinois?
In Illinois, the statute of limitations that applies to most premises liability cases is two years. You'll have until the second anniversary of the date you got hurt to file a personal injury lawsuit against the owner or another responsible party.
If an accident is fatal, you'll also have two years from the date of your loved one's death to initiate a wrongful death action.
You lose the ability to file a claim and demand compensation once the statute of limitations expires.
While there may be limited exceptions, it's important to get started on your premises liability case right away. Protect your rights and increase the odds of a victory by calling the Law Offices of Mathys & Schneid after you get hurt.
Schedule a Free Consultation With an Experienced Naperville Premises Liability Lawyer
Have you or a loved one recently gotten hurt in an accident on another person's property in Naperville, IL? You don't have to deal with the consequences of your accident on your own. Contact the Law Offices of Mathys & Schneid and discover how our award-winning legal team can help you fight for the financial accountability you deserve.
Our Naperville premises liability lawyers work on contingency, so there is no cost to get us in your corner unless we win your case. You pay absolutely nothing unless we get a settlement or win for you at trial.
Your first consultation is free, so get in touch with our legal team in Naperville, Illinois, today.