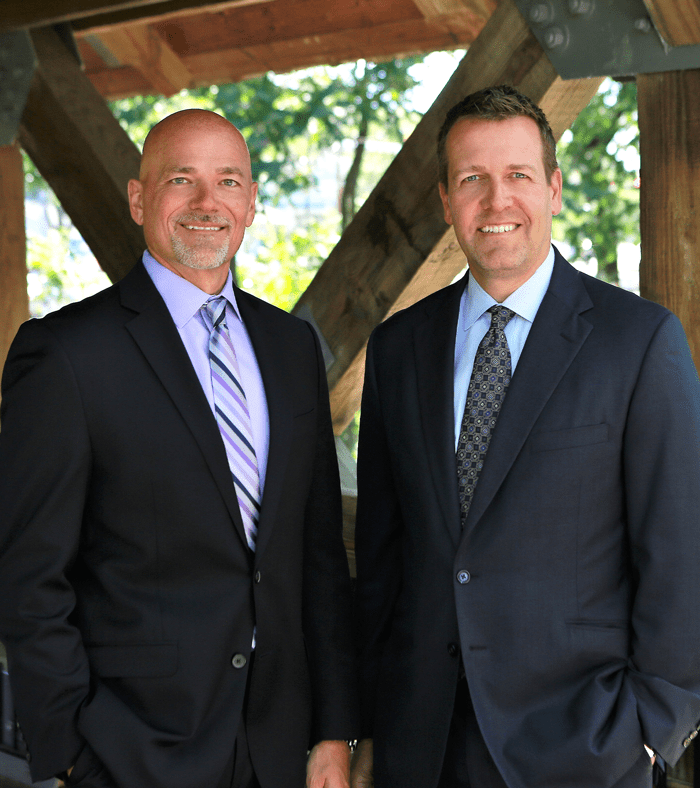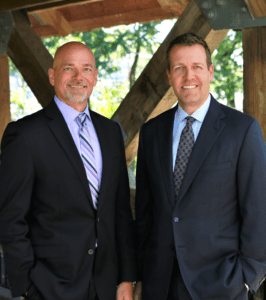 Are you struggling with injuries because you were recently involved in an accident in Naperville, Illinois? Contact the Law Offices of Mathys & Schneid at (630) 428-4040 to get the legal assistance you deserve. You might be entitled to a sizable financial award, and our Naperville car accident lawyers can help you achieve the best possible results in your case.
Since 2005, the Law Offices of Mathys & Schneid has led injury victims and grieving families in Illinois to over $150,000,000 in life-changing financial awards.
Benefit from a team with over 74 years of experience and the resources you need to maximize your financial recovery. Contact our law office in Naperville, IL, to arrange a time for your free initial case evaluation. We're always standing by to provide the help you need – 24/7/365.
How a Naperville Car Accident Lawyer at the Law Offices of Mathys & Schneid Can Help After a Car Accident?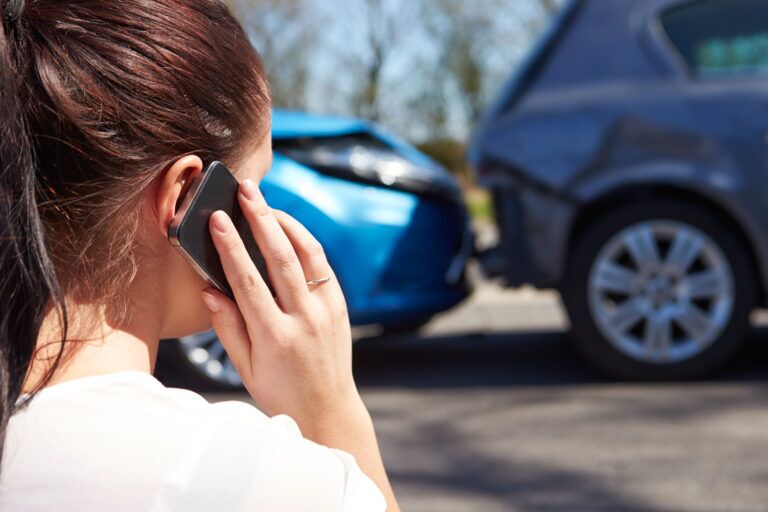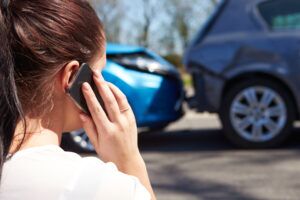 You'll want to take prompt action after a car accident in Naperville, Illinois. You'll only have a limited time to pursue compensation, and evidence that can be used to support your case can deteriorate over time.
The best thing you can do after a crash is turn to the trusted Naperville personal injury lawyers at the Law Offices of Mathys & Schneid for help.
Our award-winning litigators have been fighting for crash victims in Naperville and across Illinois since 2005. We put 74+ years of experience behind every case; we work tirelessly to ensure that each client's story is heard and that every opportunity to recover compensation is exhausted.
Our ability to achieve top results is clear: we've won over $150,000,000 in meaningful financial awards for clients just like you.
When you choose our personal injury law firm in Naperville to handle your car accident case, we will:
Carefully investigate the details of your crash to determine how it happened, who's at fault, and who's on the hook for your damages
Gather evidence – including footage of the crash, pictures of the scene, medical records, accident reports, and witness statements – that can be used To support your claim for damages
Analyze critical components of your case with respected experts and specialists
Defend against claims that you are responsible for the collision
Represent you in settlement negotiations and at trial, if necessary
We want to help you get the money you deserve as quickly as possible. However, we won't advise you to accept a lowball offer or sacrifice the quality of your legal representation just to make a quick deal. We are tough negotiators but truly at home in the courtroom. Insurance companies in Naperville know this, which can work to your advantage as we move to get you the compensation you deserve.
Naperville, IL Car Accident Statistics
According to the Illinois Department of Transportation (IDOT), 1,876 car accidents were reported in Naperville in 2021. This marked a 45 percent increase from the year prior, when there were 1,295 crashes across the city.
In 2021:
402 crashes resulted in at least one injury
1,158 collisions resulted in property damage
6 wrecks were fatal.
A total of 545 people were injured in these collisions, and 6 people were killed.
On an average day in 2021, there were about 5 auto accidents in Naperville, Illinois. Visit our car accident statistics page for more info.
What Causes Most Naperville Car Accidents?
Crash data from IDOT reveal that negligence, or human error, is the leading cause of car accidents in the city of Naperville.
Leading causes include:
Drunk driving
Fatigued driving
Road rage
Rolling stops
Running red lights and stop signs
Failing to yield the right of way to other motorists, pedestrians, or bicyclists
Vehicle defects
Negligent vehicle maintenance and repair
Road defects
Bad weather conditions
Limited visibility
Once the cause(s) of an accident is identified, our car accident attorneys in Naperville will carefully pursue damages from anyone who contributed to the wreck.
Who's Liable for My Injuries After a Naperville Car Crash?
Following a thorough investigation of your car accident, our attorneys might determine that one or more of the following parties are liable:
Negligent motorist
Bicyclist
Pedestrian
Truck driver
Employer of a negligent party
Property owner
Government agency responsible for road design, maintenance, and repair
Vehicle manufacturer
State law provides that anyone who played a part in your accident can be on the hook for damages. Our law firm will pursue maximum compensation from negligent parties and insurance providers on your behalf.
How Much Is My Naperville Car Accident Case Worth?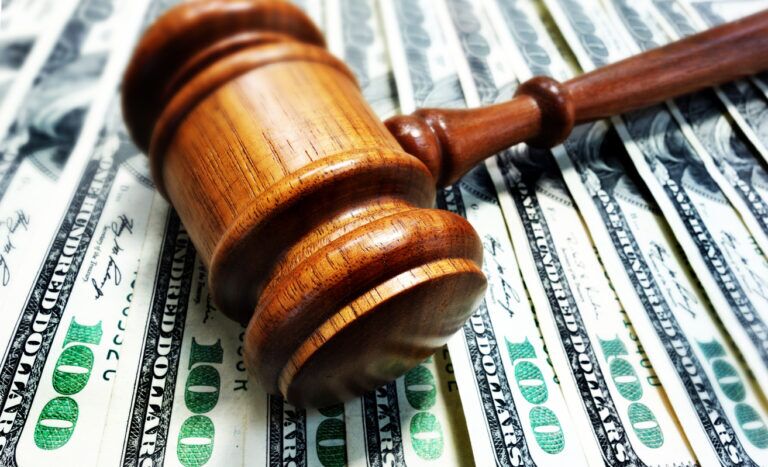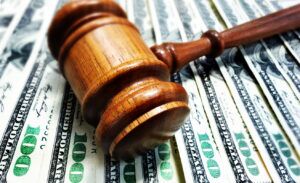 According to the National Safety Council, the average economic cost of a car accident can range anywhere between $23,900 for possible injuries and $101,000 for catastrophic trauma.
In truth, there's no average settlement for a car accident or standard value for a claim. Every situation is unique. Many factors, however, will be relevant when it comes time to determine how much money you should be able to recover when you file a car accident injury claim:
How has the trauma of being in a car crash affected you?
Did the accident aggravate any pre-existing medical issues?
Do you share responsibility for the car crash?
What types of injuries did you sustain in the accident?
How long will it take you to reach maximum medical improvement?
What out-of-pocket costs and expenses have you had?
How old are you?
What's the difference between your earning capacity today and your earning capacity before your accident?
The only way to know how much money you might be able to win in your car accident case is by enlisting the help of an experienced personal injury attorney near you in Naperville. Contact the Law Offices of Mathys & Schneid to set up a time for a free, no-obligation case evaluation with a member of our compassionate legal team today.
What Compensation Can I Get When I File a Car Accident Claim in Naperville?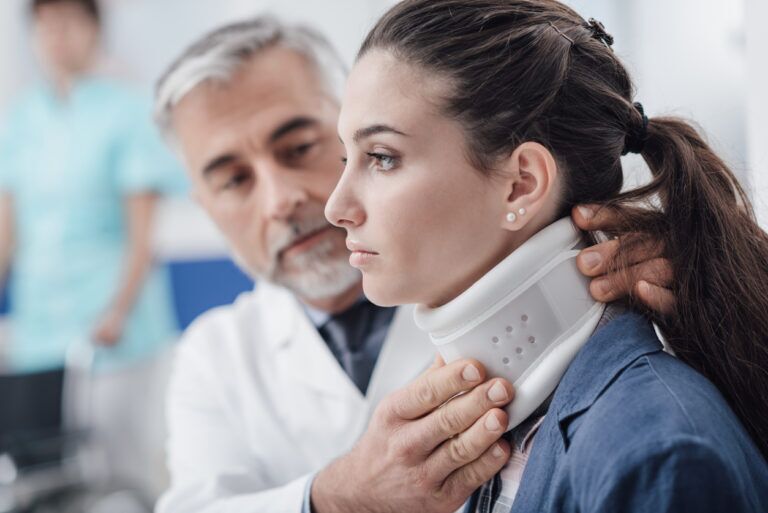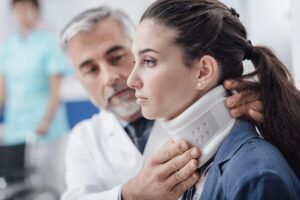 Car accident victims are generally entitled to seek compensatory damages from at-fault parties and/or insurance providers.
There are two types of compensatory awards: economic damages and non-economic damages.
Economic damages offset the financial burden you experience because you were in a car accident.
Examples include:
Medical bills
Lost wages
Disability
Property damage
Nursing assistance
Funeral and burial expenses if a collision in Naperville is fatal
Non-economic damages account for the life changes that can accompany a crash.
Examples include:
Pain and suffering
Disfigurement and scarring
Reduced quality of life
Loss of consortium
Embarrassment
Depression and anxiety
Vehophobia
Our top-rated car accident attorneys will work closely with respected experts and professionals as we assess your damages. They can provide insight and knowledge to help us more fully appreciate why your accident happened and how your injuries affect your life.
Investing time into this analysis and digging into the specific circumstances of your case can help us secure a more meaningful result for you and your family.
Crash Victims Can Sustain Catastrophic, Fatal Injuries
At the Law Offices of Mathys & Schneid, we represent clients who have sustained all types of injuries and trauma after being in a car crash in Naperville.
Call us for immediate assistance if you've suffered:
Always make it a priority to seek medical treatment at the closest hospital in Naperville after a car accident. The simple step can help to limit the chances of complications and provide a great piece of evidence for any future claims for damages. Your medical record can help to establish a causal link between the collision and resulting trauma, which can be instrumental in a negligence action.
What Happens If I'm Getting Blamed For My Car Accident in Naperville, Illinois?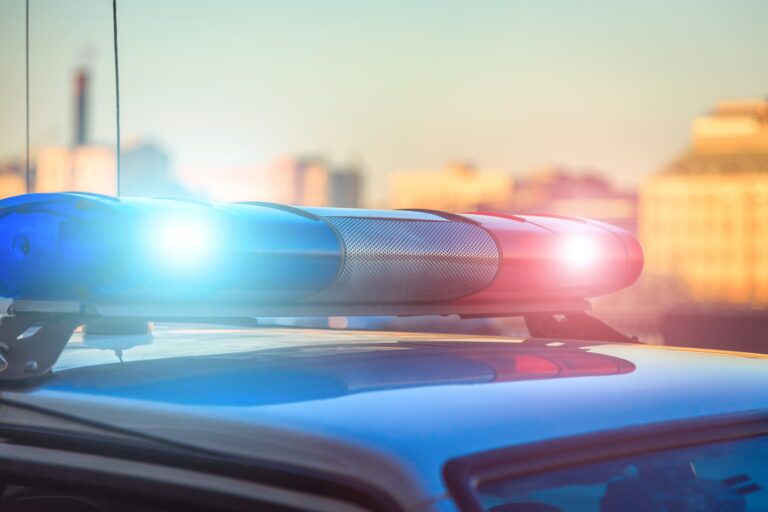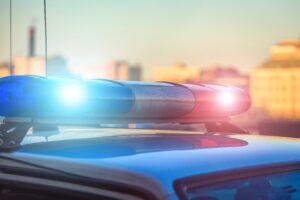 It's important to defend yourself against allegations of shared fault because Illinois has modified comparative fault rules. Under the law, you can receive some compensation if you share less than 51 percent at fault for your accident. Once your liability is 51 percent or greater, you lose the right to compensation.
Damages will be reduced based on your degree of fault. So, sharing 10 percent of the blame for an auto accident means that your financial recovery will be reduced by 10 percent.
Our Naperville car accident attorneys will work hard to limit how much, if any, of the blame is assigned to you. This will help to ensure that you receive maximum compensation for your car accident injuries.
How Long Do I Have To File an Illinois Car Accident Lawsuit?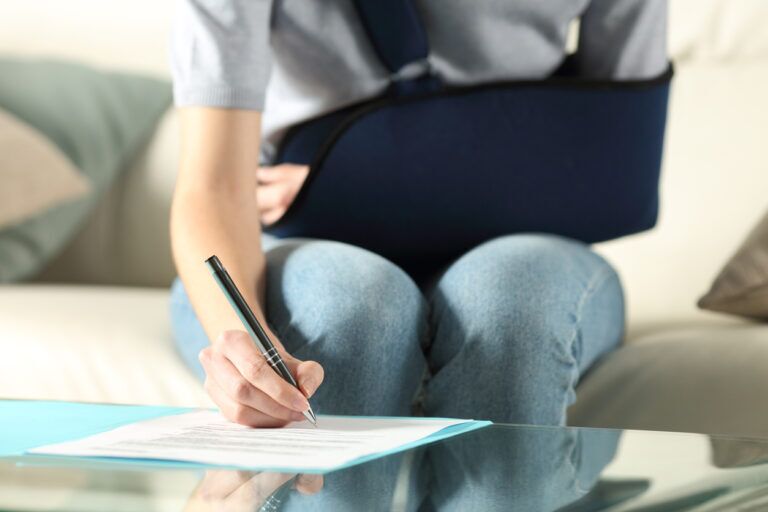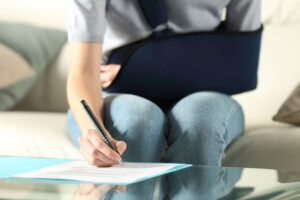 Under Illinois state law, you will generally have two years to file a personal injury lawsuit after getting into a car accident in Naperville.
Once the statute of limitations expires, you will lose the ability to assert your rights and secure damages from liable parties.
You can protect yourself and safeguard your financial future by calling our car accident attorneys in Naperville right after you get hurt.
Schedule a Free Consultation With an Experienced Naperville Car Accident Lawyer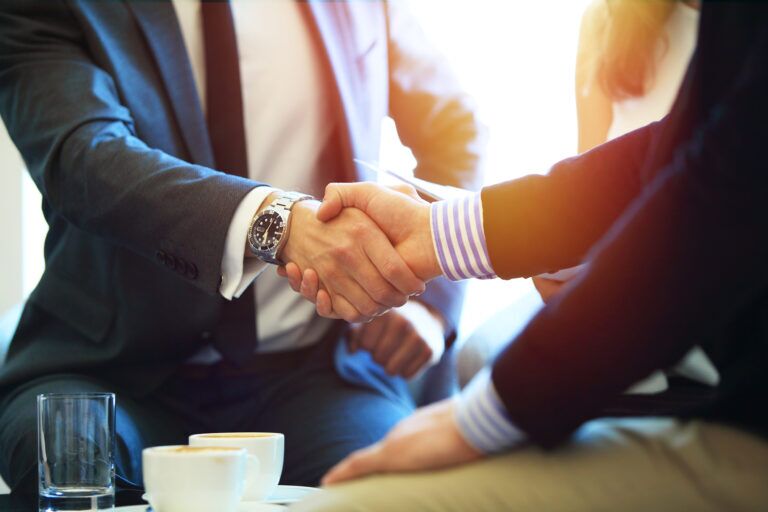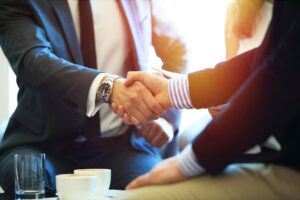 Don't let those responsible for your auto accident in Naperville off the hook. Demand that the insurance company pays you the compensation you deserve. Get the experienced Naperville car accident lawyers at the Law Offices of Mathys & Schneid in your corner.
We understand that times are tough, and we're here to take on your fight for compensation for you.
We've won over $150 million for our clients, and now we're ready to help you get the best possible results in your car accident case, too.
Your first consultation is free, so reach out to our skilled legal team for assistance today.
---
Client Review


https://goo.gl/maps/GxnmdEaVipNYccYc9
Read more of our reviews here.
Naperville, IL Auto Repair Shops
Express Auto Repair – 1801 Mitchell Blvd, Schaumburg, IL 60193
Maximum Automotive – 1580 W Ogden Ave, Naperville, IL 60540
Naper Auto Works Inc – 320 N Mill St, Naperville, IL 60540
Becker Service Center- 1421 Plainfield-Naperville Rd, Naperville, IL 60564
*Disclaimer – we do not endorse these companies or profit from having them listed on our website. And the information contained on the website does not constitute an attorney-client relationship.
Car Accidents Infographic