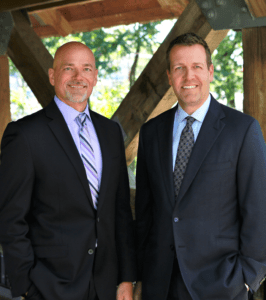 Were you or a family member recently bitten by a dog in Naperville, Illinois? You may have the right to take legal action against the dog's owner and demand compensation for your injuries and suffering. Call the Law Offices of Mathys & Schneid for legal advice and assistance. Our Naperville dog bite lawyers are here to help you seek justice and maximize your financial recovery.
Since 2005, we have been tireless advocates for dog bite injury victims in Naperville and throughout the State of Illinois. Putting 74+ years of combined experience behind every case, our top-rated trial attorneys have successfully won $150 million (and counting) on behalf of clients just like you.
This is your opportunity to make things right. Contact our Naperville, IL, law office at (630) 428-4040 to discover how we can help you make the most of it. Your first consultation is free.
How Our Naperville Personal Injury Lawyers Can Help If You're Bitten by a Dog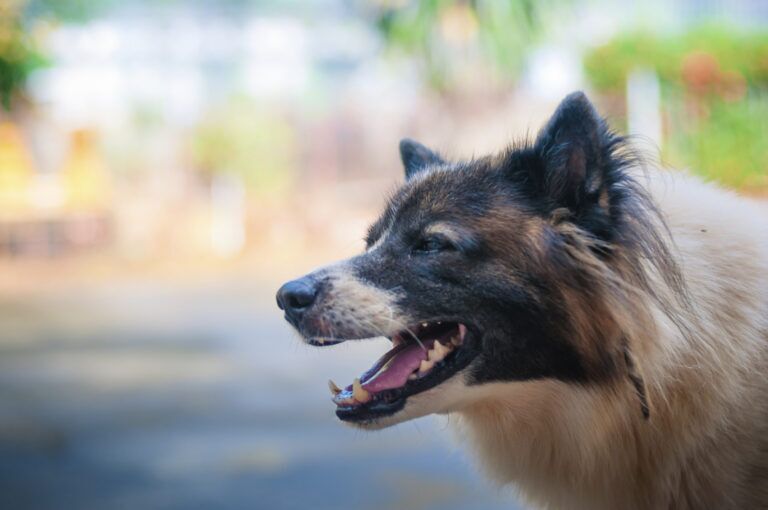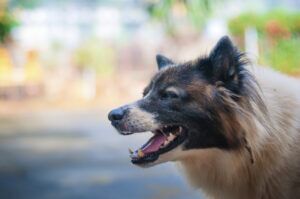 Quite often, the consequences of a dog bite injury can be debilitating and long-lasting. Unfortunately, the dog's owner won't rush to admit their animal attacked you or accept responsibility for your injuries. They might even try to shift the blame to you – perhaps saying you provoked the dog in some way.
You shouldn't have to worry about these things when you're recovering from catastrophic dog bite injuries. Fortunately, that's where our personal injury lawyers in Naperville can help.
Benefit from a legal team with over seven decades of experience and success taking on tough personal injury claims like yours. We know how difficult life can be right now, which is why we're ready to invest our considerable resources into your claim and passionately fight to secure the top results you deserve.
Take this time to invest in your recovery while our award-winning Illinois trial attorneys:
Handle every aspect of your case while keeping you fully informed along the way
Launch a thorough and in-depth investigation into your dog bite
Gather evidence related to your dog bite injury claim – including medical records, accident reports, clothing worn at the time of the attack, video footage or pictures, witness testimony, and more
Consult with leading dog bite injury experts and specialists throughout the claims process
Handle settlement negotiations with the dog's owner, their insurance company, and other parties on your behalf
Prepare to escalate your case and bring it to trial if you're not offered a reasonable settlement offer
Our dog bite injury attorneys in Naperville will represent you on a contingency fee basis. You pay nothing unless we win or settle your case – no exceptions, no excuses.
Call our Naperville, IL, law office to get started by setting up a time for your free initial case evaluation today.
How Common Are Dog Bites in Illinois?
More common than in most other parts of the United States. According to State Farm, Illinois ranked second in dog bite injury claims in 2021. That year, the company paid out $16.6 million to settle 290 dog bite claims.
That accounted for about 8 percent of all dog bite injury claims and 10 percent of all compensation State Farm paid to dog bite injury victims nationwide.
Of course, this data is limited to insurance claims handled by a single insurance company. This is just a fraction of the number of people who are injured or killed because of dog bites in Illinois every year.
Illinois Dog Bite Laws
Some states have a "one bite" rule, meaning that a dog's owner isn't automatically responsible for injuries the first time their dog bites someone.
Illinois is not one of those states. Instead, dog owners are strictly liable if their dog attacks someone and causes an injury or death.
Dog Owners Strictly Liable For Bites
Under 510 ILCS 5/16 of the Animal Control Act, a dog owner is strictly liable if:
Their dog (or another animal)
Attacks, attempts to attack, or injures a person
Without provocation
While that person is lawfully on the premises
It doesn't matter if the owner is exercising reasonable care over the animal. It doesn't matter if the animal has a history of aggression or is deemed to be a dangerous dog under the law.
While those things can affect litigation, one thing remains clear. If a person has the right to be on the premises and is acting peacefully and the dog attacks them, the owner will be responsible for resulting injuries, costs, and suffering.
Dog Bites Can Cause Catastrophic, Fatal Injuries
Dogs are powerful animals – no matter the breed. Their jaws can do considerable damage to humans when they bite – especially young children, the disabled, or the elderly.
At the Law Offices of Mathys & Schneid, we are here to help you demand full compensation for all of the injuries you've suffered in a dog attack, including:
Puncture wounds
Lacerations and cuts
Eye injury
Hearing or vision loss
Traumatic brain injury
Infection and disease
Crushing injury
Internal bleeding or organ damage
Wrongful death of a family member
Be sure to seek medical treatment immediately after you or a family member is bitten by a dog in Naperville, IL. Get to the closest emergency room in DuPage County or Will County right away.
Not only will this help to limit potential complications, but it will also establish an important piece of evidence for your dog bite injury claim. Your medical record will help to create a link between the attack and your injuries, which will be critical if you decide to pursue compensation.
What's My Dog Bite Injury Case Worth?
No two dog bite injury cases are the same. The circumstances of every situation will be different – and those will ultimately dictate how much money you might be able to recover in a personal injury claim for damages.
Important considerations include:
The age of the dog bite victim – a child's case could be worth more than an adult's
The victim's ability to work after they are bitten by a dog – now and in the future
How the trauma of being bitten by the dog affects the victim emotionally and psychologically
The steps the victim took to mitigate their dog bite injuries
Whether the dog bite injury aggravated pre-existing medical issues
The type and severity of the victim's dog bite injury
The best way to get a sense of the amount of money you could recover in a dog bite claim is by speaking with an experienced personal injury attorney near you in Naperville, IL. Reach out to the compassionate and caring legal team at the Law Offices of Mathys & Schneid to set up a free case assessment today.
What Compensation Can I Recover if I've Been Bitten By a Dog in Naperville, IL?
Whether you're seeking damages through an insurance claim or a lawsuit, you can generally receive economic and non-economic awards for your dog bite injuries.
Economic damages are paid to make up for the financial losses you'll experience, which could include:
Medical bills
Rehabilitation
Therapy
Personal care assistance
Lost income and wages
Disability
Reduced earning capacity
Lost job opportunities
Non-economic damages are paid to make up for the trauma and suffering that you might experience, but that don't have a set value.
Examples include:
Pain and suffering
Emotional distress
Disfigurement
Loss of consortium
Scarring
Loss of enjoyment of life
Our top-rated Naperville dog bite attorneys will aggressively pursue maximum compensation on your behalf.
What Is the Statute of Limitations for Filing a Dog Bite Injury Claim in Illinois?
In Illinois, you'll typically have until the second anniversary of your injury or a loved one's wrongful death to pursue compensation in a dog bite injury lawsuit.
Once the two-year statute of limitations expires, you'll give up the opportunity to assert your rights and demand compensation from the dog's owner.
For that reason, it can be really helpful to reach out to an experienced dog bite injury attorney near you in Naperville after you suffer an injury. the Law Offices of Mathys & Schneid can begin to investigate the attack, build a claim, and put a plan into action the moment you ask for our help.
Schedule a Free Consultation With an Experienced Naperville Dog Bite Injury Lawyer Today
Have you or a close family member recently been bitten by a dog in Naperville, Illinois? Do not hesitate to reach out to the award-winning legal team at the Law Offices of Mathys & Schneid. Our Naperville dog bite lawyers have seven decades of experience handling cases like yours, and we're ready to do everything in our power to help you get your life back on track.
The dog's owner must be held fully accountable for the actions of its animal. We will work tirelessly to make that happen.
Call our Naperville, IL, law office to get started. We offer a free consultation and are always available to provide the help you need – 24/7/365.