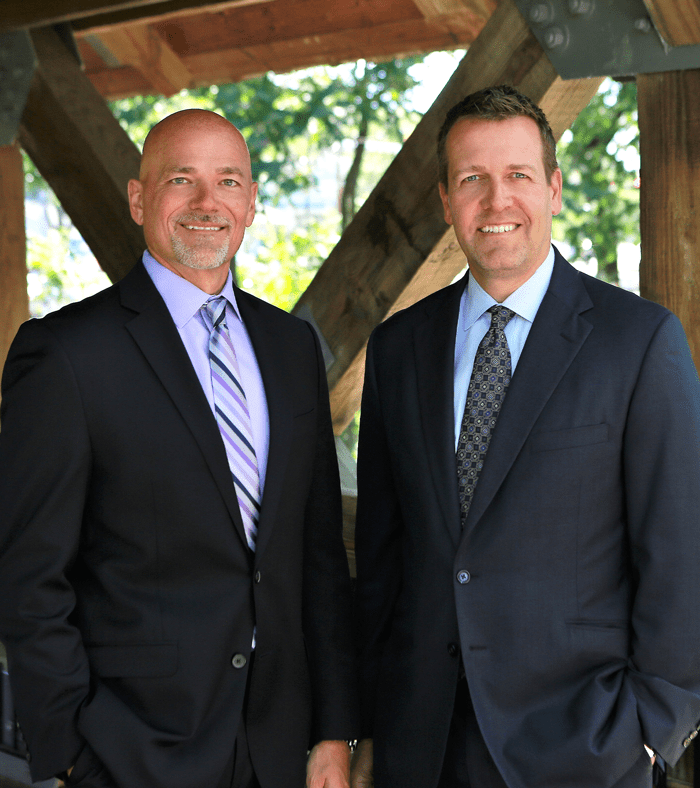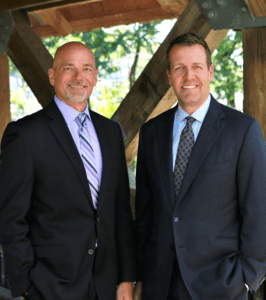 Did you recently get hurt in a bus accident in Naperville, Illinois? Do not hesitate to contact the award-winning legal team at the Law Offices of Mathys & Schneid. Call us at (630) 428-4040. You may have the right to file a legal claim and demand compensation for your medical expenses, lost earnings, and disability. Our experienced Naperville bus accident lawyers can help you maximize your recovery.
Since 2005, the Law Offices of Mathys & Schneid has been a champion for crash victims and grieving families in Naperville and the greater Chicago metro area. Our team of top-rated litigators has over 75 years of combined experience and a demonstrated ability to secure top results for clients like you.
We've forced insurance companies, corporations, and other tough adversaries to pay our clients over $150 million in settlements and jury awards. Today, we're here to fight for you after your bus accident.
Contact our Naperville, IL law office to set up a time for a free consultation now.
How the Law Offices of Mathys & Schneid Can Help After a Bus Accident in Naperville, IL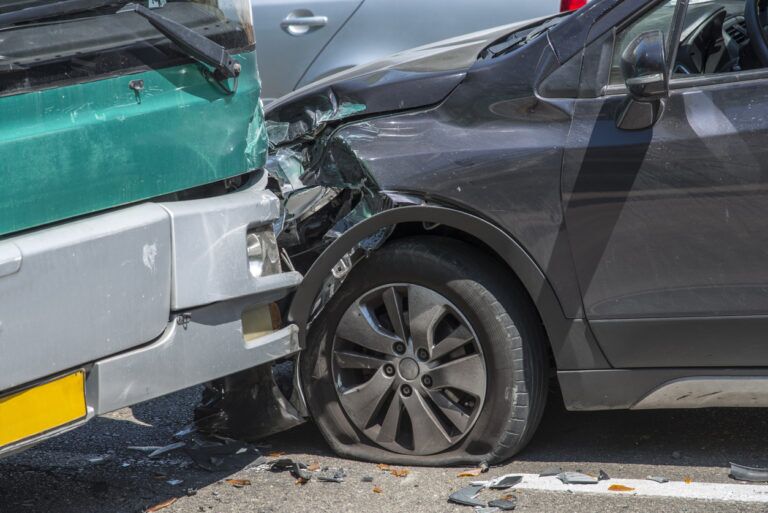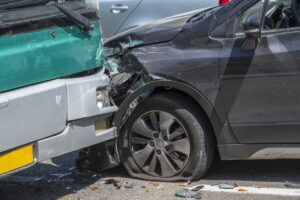 Getting into a bus accident can change your life. It can put you in an incredibly difficult financial situation, inflict debilitating wounds, and cause unspeakable emotional distress. When someone else is responsible for causing your bus accident, they have to be held accountable.
That's where our Naperville personal injury lawyers can help.
The Law Offices of Mathys & Schneid can help you identify your options, bring a compelling legal claim for damages against a powerful bus company, and fight for the financial accountability you need and deserve.
We're nationally recognized Illinois trial attorneys who have dedicated our careers to making a difference in the lives of the people we represent.
When you turn to us for help after a bus accident in Naperville, you'll be able to count on us to:
Handle all aspects of your legal claim so that you have the opportunity to recover from your catastrophic injuries and move forward with your life
Coordinate a prompt investigation into your bus accident
Obtain and analyze evidence, including dashcam footage, black box recordings, witness testimony, photographs, property damage, forensic reports, and medical records
Consult trusted experts as we prepare your claim and calculate what your damages are likely worth
Represent you during all conversations and negotiations with the at-fault party and/or insurance company
Provide guidance when you're asked to make important decisions about the future of your case
Aggressively seek a life-changing verdict in court if your bus accident lawsuit goes to trial
You don't have to worry about the cost of asking for help when you hire our law firm. We work on contingency, so you pay nothing unless our bus accident attorneys in Naperville, IL win your case.
Give our legal team in Naperville a call to arrange a time for a free, no-obligation case assessment. We're always here to help – 24/7/365.
Illinois Bus Accident Statistics
Buses offer a convenient way to travel across the state of Illinois. While bus travel is generally safer than driving a car – especially in urban parts of the state like Naperville – accidents still happen.
According to the Federal Motor Carrier Safety Administration (FMCSA), 731 bus accidents were reported across the state of Illinois in 2022. This reflected a 10.4 percent increase over the year prior.
In 2022, bus accidents caused no fewer than 676 injuries and 10 fatalities.
Who's Liable For a Bus Accident in Naperville?
Anyone who contributes to a bus accident – directly or indirectly – can be financially responsible for resulting damages.
This can include:
Bus drivers. Bus drivers might be considered negligent if they violate FMCSA safety regulations, have little experience operating a bus, or engage in reckless behaviors behind the wheel.
Bus companies. Bus companies can be vicariously liable for the negligence of their drivers or responsible for accidents stemming from their own negligence. For instance, a bus company could be liable for negligent vehicle maintenance or negligent hiring.
Schools and school districts. School districts have an obligation to ensure that buses provided for student transportation are driven by safe, qualified drivers and maintained in a safe condition. Anything less can be considered negligence and result in liability for an accident.
Private bus companies. Private bus companies like Greyhound have a responsibility to ensure the safety of their vehicles and hire drivers who are competent.
The City of Naperville. When city buses are involved in accidents, the City of Naperville can be liable if its negligence contributed to the wreck.
Bus manufacturers. Companies that design, manufacture, and/or sell buses can be liable if a defect contributes to a bus accident.
Third-party motorists. Other drivers on the road – including drivers of passenger vehicles, truck drivers, and motorcyclists – can be on the hook if their own negligence or wrongful actions cause a bus accident.
Our personal injury attorneys in Naperville will carefully evaluate the circumstances of your bus accident to pinpoint precisely why and how it happened. Once we know the cause, we'll be able to identify the parties who likely contributed to its occurrence.
What Are the Leading Causes of Naperville Bus Accidents?
Despite the fact that bus operations – from hiring to training to operation to maintenance – are regulated by state and federal law, accidents still happen.
Some of the most commonly cited causes of bus accidents include:
Speeding
Impeding traffic by stopping illegally
Braking errors
Distracted driving
Drug and alcohol use
Inexperienced operator
Wide turns
Unsafe passing
Failing to yield the right of way
Negligent vehicle maintenance
Failing to pull a defective or malfunctioning bus from service
Driver fatigue
Road construction
Bad weather conditions
Road defects, including potholes
By launching a thorough investigation, our legal team will get to the bottom of what caused your bus accident. When the cause is clear, we can build a compelling claim that helps you recover the compensation you need and deserve.
Are Buses Considered Common Carriers in Illinois? Why Does That Affect My Bus Accident Case?
Yes, buses are considered to be common carriers under Illinois state law. A common carrier is a vehicle or service that transports people (or goods) from one place to another in exchange for compensation.
Since money is paid, the common carrier assumes a heightened duty of care to get passengers to their destination safely.
As a result, it can be easier for a bus driver or bus company to be considered negligent. Even minor mistakes or lapses of judgment can result in liability for an accident.
When you bring a bus accident lawsuit based on negligence, you can use the fact that the bus is a common carrier to your advantage and increase the odds of a meaningful financial payout.
What Damages Can I Get in a Naperville Bus Accident Claim?
Following a bus accident in Naperville, Illinois, you may be able to recover economic and non-economic damages for:
Medical bills
Lost wages
Disability
Property damage
Nursing care
Pain and suffering
Chronic physical pain
Emotional distress
Disfigurement
Physical scarring
Reduced quality of life
Expect the bus company and insurance company to fight you every step of the way as you pursue compensation. They'll try to downplay your trauma and the extent to which the bus accident has affected your life.
Trust that our Naperville bus accident attorneys will challenge their allegations and work to build a compelling claim that sets you up for the financial recovery you need and deserve. We will not rest until you've been offered a settlement or awarded a verdict that truly represents what your bus accident case is worth.
How Long Will I Have to File a Lawsuit After an Illinois Bus Accident?
Under Illinois state law, a two-year statute of limitations applies to most bus accident lawsuits.
As a result, you'll typically have two years from the date of your bus accident or family member's wrongful death to pursue compensation.
Once the statute of limitations expires, you'll no longer reserve the right to demand financial accountability for your injuries and suffering.
There may be exceptions to the two-year deadline, so it's best to consult an attorney as soon as you can.
Common Bus Accident Injuries
As a passenger on a bus, an occupant of another vehicle, or a pedestrian on the side of the road, you're susceptible to serious injuries if you're involved in a bus accident.
Commonly reported trauma includes:
Eye injury
Brain injury
Whiplash
Neck and back injury
Paralysis
Amputation
Degloving injury
Burn injury
Crushing injury
Catastrophic injury
Wrongful death
Report your bus accident immediately, then seek prompt medical treatment at a local hospital in Naperville. Once your condition is stable, do not hesitate to reach out to our bus accident attorneys to discuss your legal rights and options.
Schedule a Free Consultation With an Experienced Naperville Bus Accident Lawyer
Call the Law Offices of Mathys & Schneid if you or a close family member have recently been involved in a bus accident in Naperville, Illinois. You shouldn't have to deal with the costs and consequences alone. Our Naperville bus accident lawyers are ready to help you work toward the life-changing result you deserve.
We offer a free consultation, so call our law office to put a top-rated team with 75+ years of combined experience in your corner today.