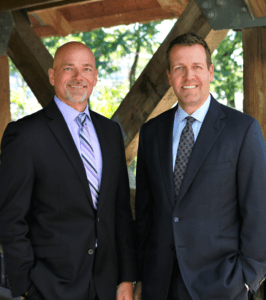 DuPage County, Illinois, experienced 15,329 traffic accidents throughout 2021. These included 43 fatal accidents and 3,534 non-fatal injury accidents, but in total, these crashes killed 48 people and injured 4,832 people.
You might believe that car accidents are a random occurrence. However, traffic planners, police officers, and injury lawyers are all aware of the fact that crashes tend to cluster on certain roads and intersections because of poor road design, ineffective traffic control, and too many vehicles moving through the area at once.
If you were injured in a collision in DuPage County, IL, contact Law Offices of Mathys & Schneid for a free case evaluation with an experienced car accident attorney. Contact us at (630) 428-4040.
How Our DuPage County Car Accident Attorneys Can Help After a Collision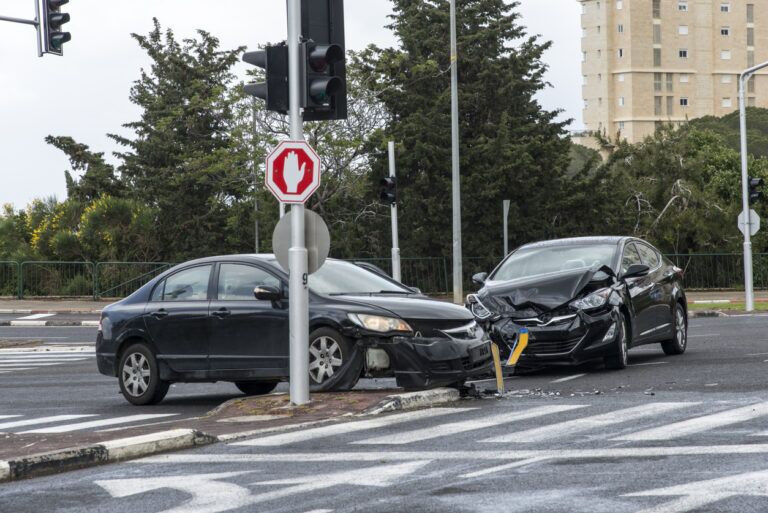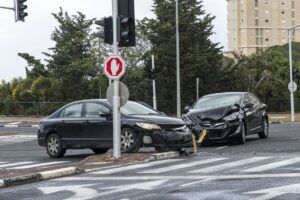 Mathys & Schneid Personal Injury Lawyers is a personal injury law firm founded over ten years ago in DuPage County, Illinois. Our team of attorneys has over 75 years of combined legal experience, including decades of courtroom experience.
When you hire our law firm, our DuPage County car accident lawyers will do the following:
Listen to your needs so we can properly fight for compensation and help you restore your life
Use our track record of successfully recovering millions for accident victims to identify all possible sources of compensation for you
Stand up to insurance companies so they do not bully you into accepting a low-ball settlement offer
A car accident can jeopardize your health and finances. Do not hesitate to contact a personal injury lawyer in DuPage County at Mathys & Schneid Personal Injury Lawyers for a free consultation to discuss the compensation you can recover for your injuries.
Why Do Traffic Crashes Cluster?
Traffic accidents happen for many reasons. Poorly-designed roads might involve sharp turns, blind intersections, or lanes too narrow for semi-trucks; planners might have neglected to include safe crosswalks, increasing the risk of pedestrian accidents and bicycle accidents; and wet or icy surfaces increase the risk that drivers will lose control of their vehicles.
Despite all of the above, the overwhelming majority of car accidents happen due to driver error.
Some conditions that turn driver mistakes into car accidents include the following:
Roads with fast speed limits, which encourage drivers to speed
Heavy traffic that triggers tailgating
Poor traffic controls, which lead drivers to run red lights or stop signs
As a result, crashes tend to cluster wherever inadequate road design, environmental conditions, and driver behaviors combine to create a high crash risk.
Common Crash Locations in DuPage County, IL
Many of DuPage County's most dangerous roads and intersections are also the area's busiest, bringing together cars, semi-trucks, pedestrians, and bicyclists into the same stretch.
Some of the most dangerous roads/intersections in DuPage County are as follows:
Most Dangerous Roads
Roughly 50% of DuPage County's car accidents occur on roadways between intersections or without intersections, and they typically take the form of a rear-end collision or sideswipe collision.
Rear-end collisions often result from tailgating, distracted driving, and road rage, and they often cause neck and back injuries, given that the body whips back and forth during the collision.
Sideswipe collisions usually produce minor injuries because drivers usually swerve away prior to the full force of the impact. These crashes usually result from lane drift and unsafe lane changes.
Some roads where these accidents happen most frequently are:
I-290 in Elmhurst
IL-64/North Ave. from I-355 to I-294
IL-19/Irving Park Rd. in Bensenville
IL-390/Elgin O'Hare Tollway
US-20/Lake St.
IL-59 in Naperville
US-34/Ogden Ave. in Naperville
Washington St. in Naperville
These and a number of other major roads in DuPage County accounted for over 7,700 car accidents in the area in 2021.
Most Dangerous Intersections
The dangers of intersection crashes are often derived from poor traffic controls and drivers who ignore said traffic controls. When a driver fails to yield the right of way at an intersection, they enter before the way is clear.
Some common patterns in intersection accidents happen when a driver:
Turns while a pedestrian or cyclist is in the crosswalk
Runs a red light or stop sign
Proceeds through a stop sign out of turn
Turns in front of an approaching vehicle
Intersection accidents often cause more damage than road accidents, given that angle collisions — the most common kind of collision in an intersection — often involve a side impact on or near the doors, the force of which can push the door into the vehicle's occupants. Worse yet, the seat belts and airbags will not do much to help when the impact comes from the side.
Some dangerous intersections in DuPage County include the following locations:
Jackson Ave. and Main St. in Naperville
Jefferson Ave. and Washington St. in Naperville
River Rd. and US-34/Ogden Ave. in Naperville
Main St. and Liberty Dr. in Wheaton
York St. and Park Ave. in Elmhurst
IL-19/Irving Park Rd. and York Rd.
Intersection accidents tend to involve cyclists and pedestrians more often than road accidents do. However, that also makes them less clustered, given that these road users can cross at almost any intersection.
Schedule a Free Consultation With Our DuPage County Car Accident Lawyers
A car crash could cause serious injuries or even death. To learn about the compensation you can pursue for injuries to you or a loved one, contact Mathys & Schneid Personal Injury Lawyers for a free consultation.