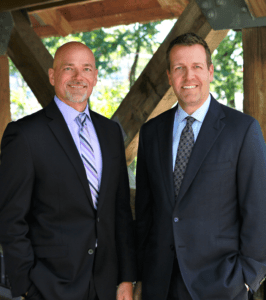 Bus accident cases in DuPage County, IL, are complex personal injury claims. Depending on the circumstances, one or more parties could be liable for your damages.
If you or a loved one was injured in a bus accident, you need an experienced DuPage County bus accident lawyer to pursue claims for physical injuries, medical bills, property damage, and other damages.
At the Law Offices of Mathys & Schneid, our DuPage County bus accident attorneys have over 75 years of combined experience fighting for the rights of injured victims in Illinois. As top-rated personal injury lawyers in DuPage County, our attorneys have a 5-star rating on Google Business Reviews and a Superb 10.0 rating with Avvo.
When you go up against large corporations, government entities, and unsympathetic insurance companies, experience matters. Our legal team at the Law Offices of Mathys & Schneid has extensive experience handling complicated bus accident cases. With over $150 million recovered for clients, our track record speaks for itself.
If you or a family member were hurt in a bus accident, contact our DuPage County bus accident attorneys at (630) 428-4040 for a free consultation.
How the Law Offices of Mathys & Schneid Can Help You With Your Bus Accident Case in DuPage County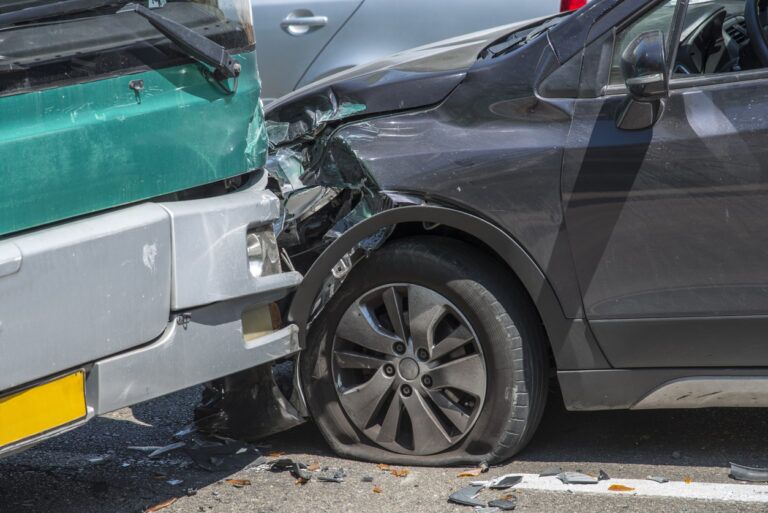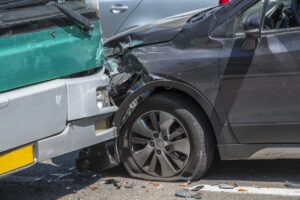 In 2021, there were approximately 3,188 buses involved in accidents in Illinois, including 104 bus accidents in DuPage County. Accidents include all types of buses, including school buses, inter-city buses, tour buses, and coach buses.
Mark W. Mathys and Mark T. Schneid founded the Law Offices of Mathys & Schneid to help injured victims and their families recover fair compensation for damages and injuries. They lead a team of lawyers and legal professionals who are passionate and dedicated to helping the victims of accidents and other personal injury incidents.
Numerous local and national organizations recognize our lawyers at the Law Offices of Mathys & Schneid for their legal services and results. Expertise.com, America's Top 100 Attorneys, Super Lawyers, and Multi-Million Dollars Advocates Forum are just a few of those organizations.
When you hire our award-winning DuPage County injury lawyers, you can trust we will use all our resources and knowledge to:
Complete an independent accident investigation to determine how the crash occurred
Identify all parties who contributed to the cause of the crash or could be liable for damages
Monitor the outcomes of accident investigations by government entities and insurance providers
Consult experts in various industries to assist in building a solid case for liability and maximum compensation
Document your damages to calculate how much your case is worth based on the maximum value of damages
File all insurance claims, negotiate settlements, and represent you in court
Our DuPage County bus accident lawyers handle all aspects of your personal injury case. While you focus on healing from your bus accident injuries and regaining your everyday activities, we focus on holding the responsible parties accountable for your pain and suffering.
Contact us for a free case evaluation with an experienced bus accident lawyer in DuPage County, Illinois.
Law Offices of Mathys & Schneid Fights To Get You Maximum Compensation for Your Bus Accident Injuries
Buses pose significant threats in an accident. They are large and heavy, which poses a risk of severe injury to passengers in other vehicles, pedestrians, and bicyclists. Also, buses are top-heavy, which means they can roll over in an accident. Rollover bus accidents can cause catastrophic injuries.
At the Law Offices of Mathys & Schneid, we fight to get our client compensation for all types of bus accident injuries, including:
Crushing injuries
Amputations
Broken bones and fractures
Traumatic brain injury
Paralysis
Neck injuries and whiplash
Amputations and loss of limbs
Burns
Organ injury
Bus accident victims should seek immediate medical treatment for their injuries. Proving negligence and liability requires you to prove that your injuries were caused by the bus accident. Delays in medical care could make proving the crash caused your injuries more challenging.
What Causes Bus Accidents in DuPage County, IL?
The causes of bus accidents vary, but many of the reasons can be traced to negligence and intentional wrongdoing. Common causes of DuPage County bus accidents include:
Inexperienced bus drivers
Distracted driving
Failing to follow traffic laws, including speeding, running red lights, and tailgating
Aggressive driving
Unsafe turns and lane changes
Driving under the influence
Failing to yield the right of way
Reckless driving
The actions of other motorists
Bus accidents can also be caused by defective bus parts, negligent maintenance, and failure to make repairs. Road and weather conditions can also be factors in the cause of a bus accident.
The parties who could be responsible for causing the bus accident could include:
Bus drivers
Bus owners
Government entities
Bus and parts manufacturers
Companies and corporations
Other motorists
Repair and maintenance facilities
Bus lines and operators
Our legal team at the Law Offices of Mathys & Schneid evaluates all evidence in your case to determine each factor that contributed to the cause of the bus crash. Then, we identify the party or parties responsible for each factor that contributed to the accident.
How Much Is My DuPage County Bus Accident Claim Worth?
The value of your case depends on the factors in your case. Some factors that impact how much your case is worth include, but are not limited to:
Whether your evidence can prove causation and fault
If you were partially to blame for causing your injury
The severity and type of your injuries
If you can return to work
Whether you sustained disabling conditions or impairments
Your appearance before and after the accident
The parties involved in the accident
Our DuPage County personal injury attorneys diligently work to maximize the amount of money you receive for a bus accident claim. Generally, we begin by accurately documenting your economic damages. Those damages can include:
The cost of medical treatment, including future medical bills for permanent impairments
Loss of income, wages, benefits, and earning capacity
Rehabilitative therapies and treatment
Long-term nursing care
Help with household chores and personal care
You could also recover compensation for your non-economic damages. These damages include the pain and suffering you experienced because of the bus accident. Examples include:
Emotional distress
Diminished quality of life
Mental anguish
Impairments and disabilities
Physical agony
Loss of enjoyment of life
Disfigurements and scarring
Juries can also award punitive damages in personal injury cases. Our lawyers analyze each case to determine if the fact support punitive damages. We work to maximize recovery by pursuing every source of compensation available for your claim.
Can I File a Bus Accident Lawsuit in Illinois if I'm Partially To Blame for Causing the Crash?
If you are more than 51% to blame for causing the bus accident, Illinois contributory fault laws prohibit you from recovering any money for your claim. Therefore, if a jury finds you were mostly to blame for a bus crash, you will not receive any money for your damages.
However, if your level of fault is below 51%, you can receive money for your damages.
Suppose a jury decides that your injuries and damages total $750,000 from a bus accident. The jury also finds you were 30% to blame for causing your injuries. If so, the court reduces the money you receive by 30% or $225,000.
Insurance adjusters often try to blame accident victims to reduce the value of claims. Don't fall for this trick. Before talking with an insurance company or an adjuster, call our law firm to discuss your case with an experienced DuPage County bus accident lawyer.
How Much Does It Cost To Hire a DuPage County Bus Accident Lawyer in Illinois?
Our attorneys at the Law Offices of Mathys & Schneid accept contingency fees for personal injury cases. Therefore, you do not pay any upfront attorney's fees when you hire a DuPage County personal injury lawyer with our law firm.
Instead, our legal fees are based on a percentage of the amount we recover for your claim. We receive our attorney's fees only when we recover money for you. A contingency fee allows you to hire a personal injury attorney without worrying about how to pay for a lawyer.
What Is the Deadline for Filing a Bus Accident Lawsuit in DuPage County, IL?
Statutes of limitations set deadlines for filing personal injury lawsuits. If you file a lawsuit after the deadline, the court can dismiss the lawsuit even if you have a valid claim.
The deadline to file most personal injury claims in Illinois is two years from the injury date, including bus accident cases. Most wrongful death claims have a two-year deadline for filing lawsuits.
However, exceptions to the statute of limitations can shorten or lengthen the time to file a claim. For example, if the accident involved a city bus, the statute of limitations is much shorter.
The best way to avoid problems with filing deadlines is to call our DuPage County bus accident lawyers now.
Schedule a Free Consultation With Our DuPage County Bus Accident Lawyers
Do not wait to seek legal advice if you have been injured in a bus accident in DuPage County, Illinois. Our DuPage County bus accident attorneys at the Law Offices of Mathys & Schneid are here to help you get the money you deserve after a tragic accident.