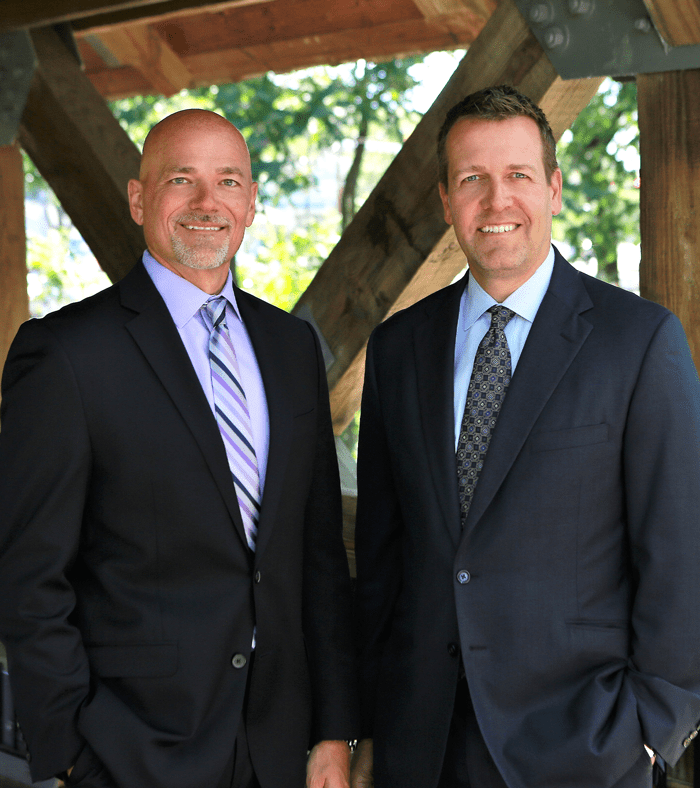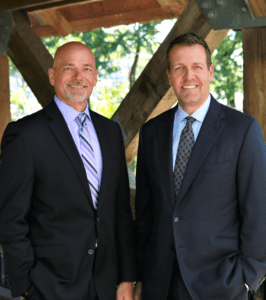 Did you lose a loved one in a fatal accident in DuPage County, Illinois? You may be able to take legal action and recover compensation for things like your loss of consortium, pain and suffering, medical bills, and out-of-pocket expenses. The Law Offices of Mathys & Schneid are here to assist during this trying time as best we can.
Our DuPage County wrongful death lawyers are some of the most well-respected and experienced in all of Illinois. With over 74 years of combined experience and more than $150 million collected, our attorneys know what it takes to successfully handle any type of personal injury case.
We offer a confidential, free initial consultation to review your case. Contact us online or by phone at (630) 428-4040 to get started.
How the Law Offices of Mathys & Schneid Can Help With a Wrongful Death Claim in DuPage County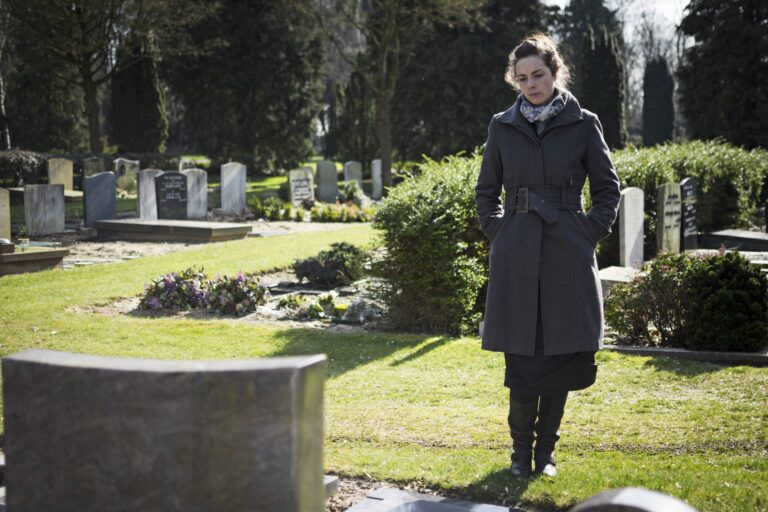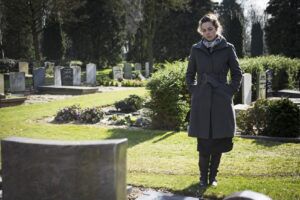 Losing a family member is never easy, especially when the death was preventable. No amount of money can ever make up for the tragedy you and your loved ones are going through. But if there is a responsible party for the fatal accident, you deserve compensation to move forward financially as best you can. A monetary award can provide you with a sense of financial justice and security as well.
The Law Offices of Mathys & Schneid has been helping personal injury victims in DuPage County, Illinois, and the surrounding areas since 2005. Attorneys on our team have been named Rising Stars by Super Lawyers as well as Top 100 Trial Attorneys by The National Trial Lawyers. We will be able to assist with your case in the following ways once you hire our DuPage County personal injury attorneys:
Undertake a comprehensive investigation into the accident to gather evidence and determine all sources of damages
Negotiate a settlement agreement with the ability to bring your case to trial if necessary
Hire experts to analyze and bolster your compensation claim
For additional insight into how our personal injury law firm can help with your case, reach out today to set up a free case review. We'll work hard to recover the compensation you and your family need so that you can focus on grieving and healing as best as possible.
How Common Are Fatal Accidents in DuPage County, Illinois?
Fatal accidents occur regularly in DuPage County, Illinois. According to car accident statistics provided by the Illinois Department of Transportation (IDOT), there were 48 fatalities in 2021 due to auto crashes alone. Further, the United States Bureau of Labor Statistics (BLS) indicates that there were 135 fatal workplace accidents in Illinois in 2020.
Of course, there are many more fatal accidents that don't involve automobiles or do not take place at work. This is to state that a fatal accident can occur in virtually any scenario; oftentimes, these accidents are caused by someone's carelessness. Our DuPage County wrongful death attorneys can assist if a loved one has passed away in any type of incident.
How Valuable Is My DuPage County Wrongful Death Case?
Wrongful death cases are highly fact-dependent when it comes to assessing their value. Because no two cases involve the same people or the same circumstances, no two have quite the same value. Many factors go into determining how much a DuPage County wrongful death claim might be worth, such as:
The impact of the death on the surviving family members
The nature of the accident
The victim's age, life expectancy, and earning potential
Whether the victim has any children
Our lawyers will work hard to explore every possible avenue of compensation for you and your family. We understand that it can be difficult to discuss subjects like placing a dollar value on the death of a loved one, and we're here to provide legal advice and assistance in a comfortable environment to the best of our ability.
What Types of Damages Can Surviving Family Members Receive in a Wrongful Death Case?
According to Illinois' Wrongful Death Statute, the personal representative (or executor, as it is sometimes referred to) of the deceased person's estate may file a wrongful death claim on the deceased's behalf. This is as oppposed to some states where surviving family members can bring the claim directly. However, family members will generally receive all of the compensation that is awarded due to the claim, aside from certain expenses that the executor has paid.
An Illinois wrongful death lawsuit can aim to collect both economic and non-economic damages. Economic damages represent the financial consequences of the fatal accident, such as:
Medical expenses
Funeral expenses
Loss of financial support
Non-economic damages intend to make up for the other, less quantifiable aspects of the accident. These include things like:
Pain and suffering
Loss of consortium
Emotional distress
Illinois does not have a cap on damages as many other states do, which could be to the benefit of the plaintiff bringing the claim. However, punitive damages are not available in any wrongful death case in the State of Illinois. These damages are normally awarded to "punish" the at-fault party for their conduct. They are usually only awarded in rare cases involving especially egregious behavior.
What Causes the Majority of Fatal Accidents in DuPage County, Illinois?
Wrongful death accidents are the most serious type of personal injury accident. A fatal accident can occur to anyone at any time in DuPage County, but some types of accidents are more common than others. Some of the more common types of fatal accidents in the area include:
Pedestrian Accidents
Workplace Accidents
No matter the cause of the accident, you deserve compensation if you have lost a loved one due to the negligence of someone else. Call the Law Offices of Mathys & Schneid for trusted legal help.
How Do I Prove Fault After a Fatal Accident in DuPage County?
It is helpful to think of a wrongful death lawsuit as being the same as the personal injury lawsuit the person would have had if they hadn't passed away. Generally, personal injury lawsuits require proving that the at-fault party was negligent.
Negligence means something similar to "carelessness." The plaintiff in a personal injury case (the injured party, so the personal representative in this context) has the burden of proof to establish the at-fault party's negligence by a preponderance of the evidence. There are four legal elements involved in proving negligence:
Duty of Care
Causation (both factual and proximate)
Damages
These elements can be asserted via a variety of evidence, including but not limited to:
Medical records
Testimony from eyewitnesses and experts
Expert analysis and reports
Photo and video footage
When you hire our DuPage County personal injury lawyers, we'll conduct a thorough investigation into your case to collect as much evidence as we can to support your compensation claim. And with nearly three-quarters of a century of total experience practicing law, our lawyers are highly skilled in proving negligence cases.
How Long Do I Have To File a Wrongful Death Claim in Illinois?
Illinois' Wrongful Death Act also establishes when wrongful death lawsuits must be filed by in the state. If you file your claim too late, a court can refuse to hear your case, and you won't be able to receive compensation.
The default statute of limitations for wrongful death claims in Illinois is two years from the date of the person's death. However, many exceptions could apply, depending on the circumstances of the case. For instance, there is a five-year deadline instead if the death was due to "violent intentional conduct."
Illinois law also provides that a wrongful death claim can be filed up to a year after a related criminal proceeding concludes. Importantly, a wrongful death claim can still succeed even if the at-fault party is acquitted of their criminal charges.
Considering this nuance, it's best to reach out to our legal team as soon as you can if you have questions about whether you can still file a claim given your situation,
Schedule a Free Case Review With a DuPage County Wrongful Death Lawyer
Losing a loved one in an accident is one of the most tragic experiences imaginable. The last thing you should have to worry about is how you'll make ends meet going forward. If you hire the Law Offices of Mathys & Schneid, you can be confident that you'll have a trusted legal team dedicated to helping your family to the maximum extent possible.
Our DuPage County wrongful death attorneys also work on a contingency fee basis. This means that we only receive attorneys' fees if we obtain a financial award for you. You also won't pay us anything upfront to represent you; we'll receive payment as an agreed-upon percentage of the financial award.
Call today at to set up a free consultation with one of our experienced lawyers.