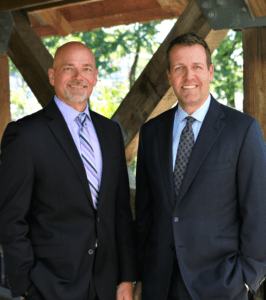 Were you involved in a truck accident in DuPage County, Illinois? If so, you might be dealing with debilitating injuries resulting in substantial medical bills and lost wages. You don't (and shouldn't) have to bear these costs alone. The Law Offices of Mathys & Schneid is here to help you hold the responsible party accountable for your losses.
Our DuPage County truck accident lawyers have over 74 years of combined experience. We've acquired more than $150 million for our clients since we opened our doors in 2005, and we're prepared to help you get the compensation you need.
Call us at (630) 428-4040 or contact our DuPage County, IL law office online today to speak with an experienced attorney. We offer a free initial consultation and are available 24/7 to answer your call.
How Our Personal Injury Lawyers Can Help After a Truck Accident in DuPage County, IL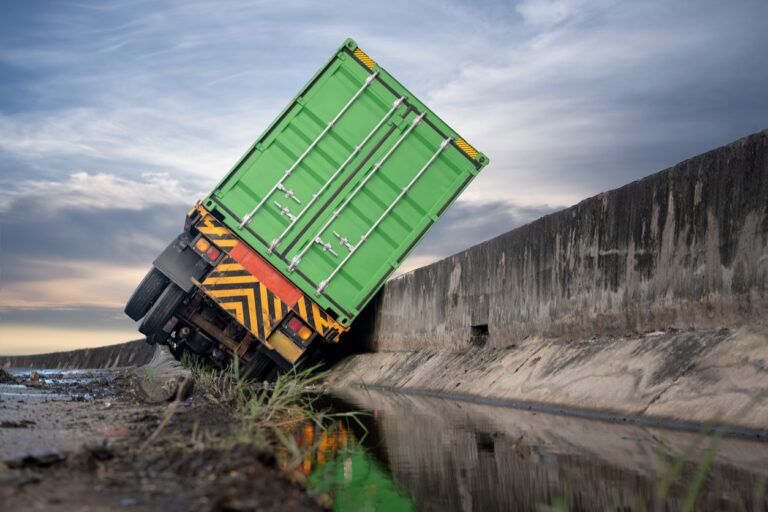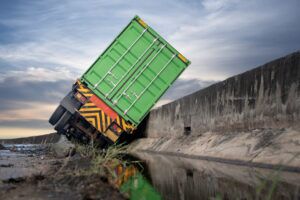 Commercial truck accident cases can involve multiple defendants, severe injuries, and complicated trucking regulations – meaning you're dealing with a complex personal injury matter. You'll want to have an experienced legal advocate who knows how to handle these types of cases.
Our DuPage County personal injury lawyers know truck accident cases inside and out. We're familiar with federal and state trucking regulations and know how to prove your claim, including who's liable for your damages.
If you hire the Law Offices of Mathys & Schneid to assist with your truck accident case, we'll:
Conduct a thorough investigation into what caused the semi-truck accident and determine who is responsible for your losses
Gather evidence – including police reports, eyewitness statements, event data recorder records, and more – proving every element of your case
Consult leading experts to build a strong case on your behalf
Negotiate with trucking and insurance companies as we work towards a favorable settlement
Represent you at trial if we fail to secure a fair out-of-court agreement
Contact our DuPage County personal injury attorneys to see what we can do to help you after a truck accident. The sooner you reach out to us, the stronger your case will be.
How Common Are Truck Accidents in Illinois?
According to the Federal Motor Carrier Safety Administration (FMCSA), there were 162,878 large truck crashes in the United States in 2021. Out of those, 4,561 (about 2.8%) were fatal.
The 2021 statistics for Illinois are as follows:
There were 6,552 statewide truck crashes
There were 130 fatal truck crashes, which caused 151 deaths
3,456 people were injured in Illinois truck crashes
In 2022, preliminary data as of 10/28/22 shows that Illinois has had a total of 3,121 large truck crashes. They've caused 79 fatalities and 1,445 injuries.
What Causes Most Truck Accidents in DuPage County, Illinois?
Truckers and trucking companies must follow certain regulations to ensure everyone's safety on the roads. Even so, accidents can happen, and they're most often a consequence of negligence – or carelessness.
Some common causes of truck accidents include:
Driver fatigue from violating FMCSA hours of service regulations
Distracted driving
Aggressive or reckless driving
Speeding or driving too fast for weather conditions
Driver inexperience
Unevenly loaded or overloaded cargo
Driving under the influence of controlled substances or alcohol
Failure to yield the right of way
Tailgating
Illegal or unsafe lane changes
Violating other traffic laws or trucking regulations
Negligent truck maintenance or inspection
Driving in a truck's blind spot
Sometimes accidents may be caused even if everyone is driving diligently. For example, a defective truck part or icy roads may create a dangerous condition that even the most skilled truck driver can't safely maneuver.
No matter what caused your accident, we'll get to the bottom of it to ensure that you receive the compensation you deserve.
What Is the Value of My DuPage County Truck Accident Case?
To determine how much your case is worth, we'll need to talk to you to get details on your crash, the injuries you've sustained, and the impact the accident has on your life.
All truck accident cases are unique, and the following factors may affect the value of your claim:
The type and severity of your injuries and whether they have a long-term effect on your life
Whether you're able to work – and if so, in the same capacity
The medical costs and out-of-pocket expenses you've incurred
The level of pain and suffering you've endured
Whether you'll suffer from a permanent impairment or disability
Whether you share fault for causing the truck accident
The parties involved in your truck accident case
Your age and whether you have children or others depending on you
Many other things can affect the value of your claim. When we meet during a free consultation, we can get a better understanding of your situation and give you an idea of what your truck accident case may be worth.
Who Could Be Liable for My Semi-Truck Accident in DuPage County?
Truck accident cases can involve many different parties. If the truck driver is an employee of a trucking company, the company could be vicariously liable for the actions of its employee.
Additionally, cargo loading companies and shippers could share liability if they negligently loaded a truck. A manufacturer could be financially responsible for your injuries if a defective truck part contributed to the accident.
Possible parties that may share liability for a truck accident in DuPage County include:
The truck driver
The trucking company
A cargo loading company
A supplier
A shipping company
A manufacturer
A truck leasing company
Other negligent motorists who contributed to the crash
Government entities
A property owner
We'll collect and examine evidence to determine every party that may share liability for your injuries. One or more of the parties listed above could be jointly liable for paying your damages in a personal injury claim.
What Are the Most Common Injuries Sustained in Truck Accidents?
When an 80,000-pound tractor-trailer collides with a small passenger vehicle, the injuries can be devastating.
We've helped truck accident victims who have sustained all kinds of harm, including:
Traumatic brain injuries, such as concussions and contusions
Spinal cord damage
Burns
Neck injuries
Chest injuries, including seat belt injuries
Internal organ damage
Crushing injuries
Amputations
Paralysis and other catastrophic injuries
Contact our DuPage County truck accident attorneys to discuss the injuries you or your loved one has sustained.
What Compensation Is Available To Truck Accident Victims in Illinois?
If you were injured in a truck accident in DuPage County, you might be able to seek compensation for your financial (economic) and personal (non-economic) losses.
Economic damages may include things like:
Medical expenses, including ER visits, hospital bills, and treatment
Future medical costs, including physical therapy
Lost wages
Diminished earning capacity
Property damage
Out-of-pocket expenses
Non-economic damages may include things like:
Physical pain and suffering
Mental anguish
Disfigurement
Loss of companionship or society
Disability
Diminished quality of life
In rare cases, courts award punitive damages if the plaintiff proves by clear and convincing evidence that the defendant acted recklessly or with outrageous indifference to the safety of others. These damages aren't compensatory in nature but are intended to punish the defendant for their wrongdoing.
What If I'm Blamed for a Truck Accident in Illinois?
You may still be able to recover compensation if you're partially to blame for the truck accident. However, you cannot be more than 50% responsible, or you'll be barred from financial recovery under the Illinois modified comparative negligence statute.
As long as you're 50% or less at fault, you can take home compensation, but it will be reduced proportionately to your level of responsibility. For example, if you're allotted 30% of the blame, you can only recover 70% of your awarded damages. If you're apportioned 51%, you can recover nothing.
How Long Do I Have To File a Personal Injury Lawsuit After a Truck Accident in Illinois?
Illinois law gives most truck accident victims two years from the collision date to file a personal injury lawsuit. If you lost a loved one in a fatal truck accident, you typically have two years from their date of death to file a wrongful death case.
If you miss the statute of limitations that applies to your case, you'll lose the right to hold the truck company or liable party responsible for your damages. Contact us today to preserve your rights to compensation.
Contact Our DuPage County Truck Accident Lawyers for a Free Consultation
If you were injured in a truck accident in DuPage County, IL, you could be entitled to compensation for your losses. However, you don't have much time. It takes time to reach maximum medical improvement, calculate your damages, gather evidence, and start the negotiating process.
Our DuPage County truck accident lawyers know this process and can guide you with compassion and efficiency as you focus on your recovery. Contact the Law Offices of Mathys & Schneid for a free case evaluation to determine your legal options for compensation and to get the representation you deserve.