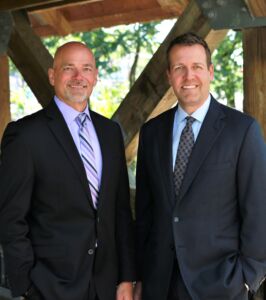 If you or a loved one were injured on the job in Dupage County, IL, our team at the Law Offices of Mathys & Schneid can help you fight for fair financial compensation. You may have rights under workers' compensation and personal injury laws. An experienced Dupage County workplace accident lawyer can help you fight to recover compensation for medical bills, lost wages, and even your personal pain and suffering.
Our lawyers have over 75 years of combined experience helping injured workers. If your workers comp claim was denied or you're wondering whether you have a valid personal injury case, contact our law offices in Dupage County, Illinois, to schedule a free consultation today. Call us at (630) 428-4040.
How Can the Law Offices of Mathys & Schneid Help Me Recover Compensation After a Workplace Accident in Dupage County?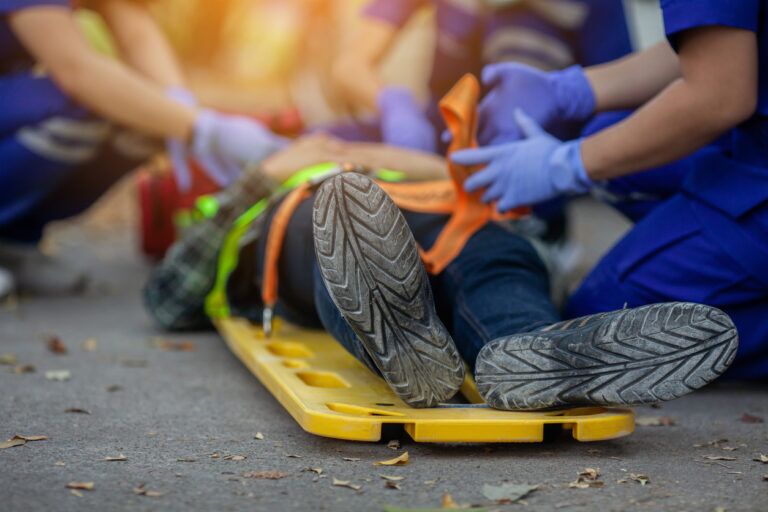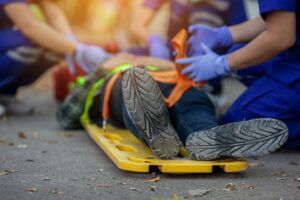 Injured workers have one option for recovering compensation that isn't available in other cases: workers' compensation. Workers' comp benefits are supposed to protect workers who are injured on the job. Unfortunately, the law is complex–and employers and insurance companies often make it tough to recover fair benefits.
An experienced Dupage County personal injury lawyer can help. At the Law Offices of Mathys & Schneid, we have the experience and resources you need in your corner. Over the years, we've been recognized by Super Lawyers and Rising Stars.
When you hire our dedicated team to support you, we will:
Launch an investigation to determine the cause of your accident
Identify all parties who share blame for your injuries
Calculate the value of your case
Defend you if your workers' comp claim is denied
Help you determine whether you're receiving the correct amount of benefits
Negotiate with the insurance companies on your behalf
Are you wondering whether your workers' comp check is correct? Are you wondering whether you might be entitled to additional damages in a lawsuit? Our Dupage County personal injury attorneys can help with these and any other issues you're facing. Just call for a free consultation today.
How Common Are Workplace Accidents in Illinois?
The workplace can easily become a dangerous environment when proper precautions aren't taken.
In the state of Illinois, private employers reported about 102,000 nonfatal workplace injuries. According to U.S. Bureau of Labor Statistics (BLS) reports, 176 workers died on the job during 2021 across the state.
What Types of Financial Compensation Can I Recover After a Workplace Accident in Dupage County, IL?
The types of compensation that are available after an accident depend on the laws that apply in your specific case.
Under Illinois workers' compensation laws, nearly every employer in the state of Illinois is required to carry workers' compensation insurance.
Workers' comp benefits include:
All reasonable and necessary medical treatment required due to the work injury
Temporary total disability (TTD) benefits while you recover
Temporary partial disability (TPD) benefits if you can continue working part-time or on light duty during recovery
Permanent total disability (PTD) if you will never be able to work in any capacity again
Permanent partial disability (PPD) if you're permanently disabled, but can work in some capacity after reaching maximum medical improvement (MMI)
Vocational rehabilitation benefits
Death benefits to surviving family members in cases involving fatal work accidents
In exchange for the right to receive these benefits quickly after a work accident, injured workers give up their right to sue their employer for damages.
However, third parties who contribute to a work-related accident don't receive similar protections. If someone other than your employer was even partly liable for your injuries, you may be entitled to sue for additional damages.
For example, you may have a valid third-party claim against a:
Property owner who failed to maintain safe work premises
Manufacturer of defective work tools or equipment
Negligent driver who caused a car accident while you were on the job
General contractor, supplier or third-party vendor
Under Illinois personal injury laws, you can seek compensation for your non-economic damages, in addition to any economic damages not covered by workers' compensation.
You could receive compensation for:
Any medical expenses denied by workers' comp
100% of your lost wages
Counseling
Specialized therapies
Property damage
Pain and suffering
Anxiety
PTSD
Mental anguish
Depression
Diminished quality of life
Disfigurement
Loss of consortium
Even if you're currently receiving workers' comp benefits, our lawyers in Dupage County can help you determine whether you're entitled to seek additional compensation.
What is My Dupage County Work Accident Case Worth?
Your case value depends on multiple factors. Injured workers who are entitled to file a personal injury lawsuit tend to recover higher amounts. Similarly, more serious injuries tend to lead to higher settlements and verdicts.
The value of your workers' compensation claim is subject to certain caps and limits. While the cost of your medical care is covered, you'll only receive about 66 ⅔ of your average wages prior to the accident. Currently, the cap on disability benefits is $1,386.15 per week, regardless of your earnings history.
To discuss your case value in greater detail, contact our Dupage County workplace accident attorneys today. We offer free case reviews so there's no risk in reaching out for legal advice.
Can I Recover Damages If I'm Being Blamed for Causing a Work-Related Accident in Illinois?
Injury victims can recover workers' compensation benefits even if they were responsible for the accident. That's because workers' compensation is a no-fault system.
In the personal injury context, you can recover a portion of your compensation if you were less than 51% responsible for the accident. However, under Illinois' modified comparative negligence law, you'll lose your right to damages entirely if your share of fault is 51% or more.
We'll Fight to Recover Fair Compensation for All of Your Work-Related Injuries
Our lawyers at the Law Offices of Mathys & Schneid are committed to fighting for full compensation for all of your injuries.
We often handle work accident cases involving:
Eye and facial injuries
Hearing loss
Whiplash injuries
Traumatic brain injuries
Traumatic amputations
Musculoskeletal disorders
Head and neck injuries
Organ damage
Burns
Lung diseases
Amputations
Paralysis
Catastrophic injuries
Regardless of the nature of your injuries, contact our law firm for assistance today. We'll do everything we can to help you understand your legal options for recovering fair compensation.
Why Are Workplace Accidents So Common in Dupage County, Illinois?
Some of the most common causes of workplace accidents include:
Failure to provide proper protective safety equipment
Lack of fall protection gear and equipment
Dangerous property conditions
Negligent hiring practices, including failure to properly train, supervise, or screen employees
Negligent security
Defective work equipment or tools
Communication failures
Violations of Illinois state labor laws or OSHA safety regulations
Obstacles and debris in walkways
Falling objects
Distractions on the job
Fatigued workers
Dangerous property conditions
At the Law Offices of Mathys & Schneid, we know that any working environment can become dangerous.
We often handle workplace accident cases involving:
Slip and fall accidents
Motor vehicle accidents
Workplace violence
Scaffolding accidents
Roof and ladder falls
Heavy machinery accidents
Crane accidents
Forklift accidents
Trucking accidents
Accidents where a worker is caught between two objects
Construction site accidents
Manufacturing accidents
Welding accidents
Fires and explosions
Electrocution
Exposure to toxic chemicals and substances
Defective electrical wiring
It's important to identify the cause of your accident. While you do not have to prove negligence to recover compensation under state workers' comp laws, you will have to identify the responsible party to sue a third party for damages.
How Do I Prove I Deserve Compensation After a Workplace Accident in Illinois?
When you file a claim for workers' comp, all you have to prove is:
The accident was work-related
You were an employee rather than an independent contractor
To file a personal injury lawsuit, you'll likely have to prove negligence.
Negligence means that:
A third party owed you a legal duty of care
They breached the duty of care
The breach of duty caused the accident
You sustained damages due to the accident
Our workers' compensation attorneys will search for various types of evidence to establish liability after your accident. We'll interview witnesses, search for video footage and examine the accident scene itself. Just give us a call to learn more about how we can help.
What is the Deadline for Filing a Workplace Accident Lawsuit in Illinois?
To protect your rights under workers' compensation laws, you should notify your supervisor about the accident as soon as possible. If you wait more than 45 days to provide notice, you could lose your right to benefits.
In personal injury claims, the statute of limitations gives accident victims two years to file a personal injury lawsuit.
Contact a Dupage County Workplace Accident Lawyer for a Free Consultation
Do you have questions about your legal choices if you were injured on the job? Call the Law Offices of Mathys & Schneid for a free consultation today. An experienced Dupage County workplace accident lawyer is always available to discuss your case.