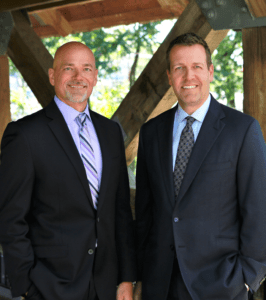 Have you recently suffered injuries because of a dangerous condition at a business or other premises owned by someone else in Dupage County, Illinois? Make the most of your fight for compensation by calling the experienced Dupage County premises liability attorneys at the Law Offices of Mathys & Schneid.
Since 2005, our award-winning Illinois litigators have helped clients level the playing field against insurance companies, property owners, and other powerful adversaries in Dupage County. Our results are a testament to the hard work we do, with over $150,000,000 in settlements and jury awards recovered.
Benefit from a top-rated legal team with 75+ years of combined experience. Contact our Dupage County, IL, law office at (630) 428-4040 to set up a free consultation today.
How Law Offices of Mathys & Schneid Can Help You Make the Most of Your Premises Liability Claim in Dupage County, IL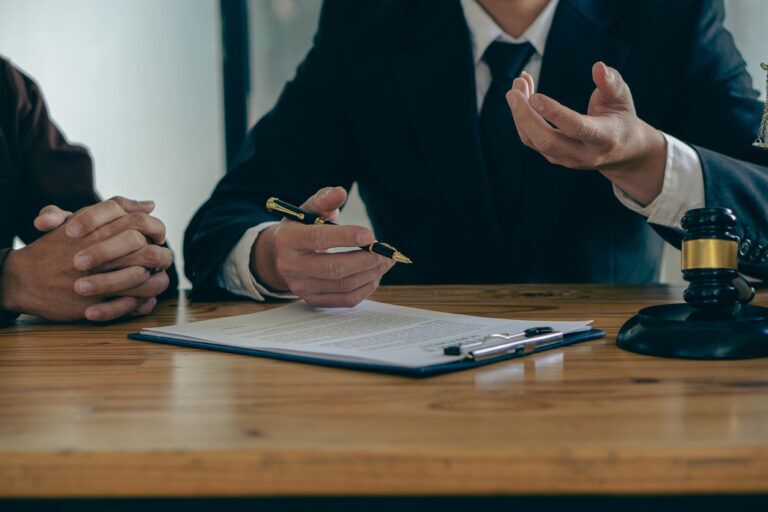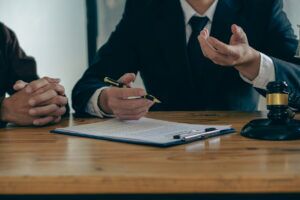 If you've been hurt on someone else's property, the owner may have a legal obligation to pay for your medical bills and lost wages and to compensate for the suffering and trauma you've experienced. However, they won't just write you a check. They'll fight your claim at every turn, working hard to deny your allegations or limit your payout.
Put yourself in the best position to get the money you deserve by enlisting the help of our qualified DuPage County personal injury lawyers.
We have the financial resources, in-depth knowledge of Illinois premises liability law, and experience you'll need to get the best results.
You take the time you need to recover and count on our law firm to:
At the Law Offices of Mathys & Schneid, we represent our clients on contingency. You pay nothing to hire our Dupage County personal injury law firm unless we win or settle your premises liability case. Contact us to learn more and set up a free case evaluation now.
We Handle All Types of Premises Liability Cases in Dupage County
The Law Offices of Mathys & Schneid has extensive experience representing clients in all types of Dupage County premises liability matters, including:
Put our experience to work for you. Call our law office in Dupage County, Illinois, to discuss the specific details of your premises liability case today.
What Is Premises Liability?
Premises liability refers to an area of tort law that gives individuals the right to sue if they get hurt because of a dangerous condition on property not owned by them.
Under Illinois state law, property owners assume a responsibility to maintain their premises in a reasonably safe condition.
This isn't to say that property owners have to go above and beyond to ensure your safety when you visit.
Owners do not have to warn of conditions that are open or obvious, should be known to you, or could be discovered through your own reasonable diligence.
Owners do have to take appropriate steps to find hidden hazards and fix them so that you don't get hurt.
Ultimately, an owner – or another party who assumes the responsibility to maintain or manage premises – can be liable if an invited guest or visitor gets hurt because of a hazard on the premises. Property owners in DuPage County do not have a duty to protect trespassers.
Negligence Is the Basis of Premises Liability Claims in Illinois
Premises liability is a matter of negligence. When you get hurt at a business or on property owned by someone else, you can recover compensation if you can prove your injury was due to the owner's negligence.
You'll have the burden of proving:
A successful premises liability action can help you recover compensation for all of your related damages. Our experienced DuPage County premises liability attorneys have the experience and insight you need to maximize your recovery.
What Types of Damages Can I Get if I File a Premises Liability Lawsuit in Dupage County?
After an accident in Dupage County, a property owner or business could be required to pay compensatory damages through an insurance claim or lawsuit.
Compensatory damages include:
Examples include:
The property owner and its insurance company will work hard to dictate the terms of your premises liability case.
Our premises liability lawyers in DuPage County won't let them.
Our firm will launch a prompt investigation to preserve evidence, locate and analyze important pieces of information, and bring in experts to help us construct a well-rounded legal claim on your behalf. We'll invest the resources necessary to force the defendant to take accountability and extend a meaningful settlement.
How Can Shared Fault Impact My Premises Liability Settlement?
The first thing the property owner will do is search for a reason to blame you for getting hurt on their premises.
They'll say the hazard was open and obvious. They'll say you were negligent and could have avoided getting hurt if you were more careful. Many times, these allegations are simply unsubstantiated efforts to get out of paying you the money you deserve.
If these claims are successful, it could limit or bar a payout. Illinois operates under a system of modified comparative negligence. Sharing 51 percent or more blame for an accident is a complete bar to financial recovery.
Sharing 50 percent or less will limit your financial award. Damages are reduced proportionately. So, sharing 10 percent of the blame will cause a reduction in damages by 10 percent.
Our premises liability attorneys in DuPage County, IL, will be there to defend you against these tactics. We won't let unsupported claims of shared fault hurt your opportunity to get the money you deserve.
What's the Deadline To File an Illinois Premises Liability Lawsuit?
After an accident at a business or establishment in DuPage County, Illinois, you'll have two years to file a legal claim for damages.
The two-year statute of limitations applies to cases involving personal injury and wrongful death.
Even though you may have two years to take action, it's critical to get a jump start on your legal case. You do not want to give the defendant an opportunity to fix the hazardous condition or get rid of evidence that could help your case. By calling the Law Offices of Mathys & Schneid immediately, our team can get to the scene, investigate, and help to increase the odds of a successful outcome.
Schedule a Free Consultation With an Experienced DuPage County Premises Liability Attorney
Property owners tend to have more resources at their disposal than injury victims. Whether they're a private individual or a powerful corporation, they'll have an insurance company ready to defend them against claims of negligence.
Level the playing field by putting an award-winning DuPage County premises liability lawyer in your corner.
The Law Offices of Mathys & Schneid is a leader in personal injury litigation in DuPage County and across the state of Illinois. Our reputation and ability to achieve top results are unparalleled, with over $150 million in settlements and verdicts recovered for clients like you.
Put our experience and resources to work for you. Call our law office in DuPage County, IL, to speak with a member of our legal team. Your first consultation is free, so contact us for help today.