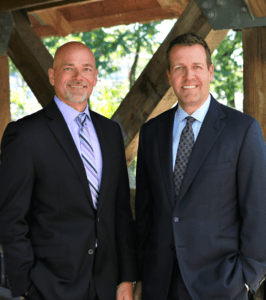 Have you recently experienced a head-on crash's terrifying and life-altering impact in Dupage County, Illinois? If so, you're not alone and don't have to face this challenging situation on your own.
At the Law Offices of Mathys & Schneid in DuPage County, IL, we specialize in personal injury law, helping individuals involved in head-on collisions. Our DuPage County head-on crash lawyers have over 75 years of combined experience and have secured $150 million in compensation for our clients – and counting.
Contact us today at (630) 428-4040 to schedule a free, no-risk consultation.
How Can the Law Offices of Mathys & Schneid Help You After a Head-On Collision in DuPage County?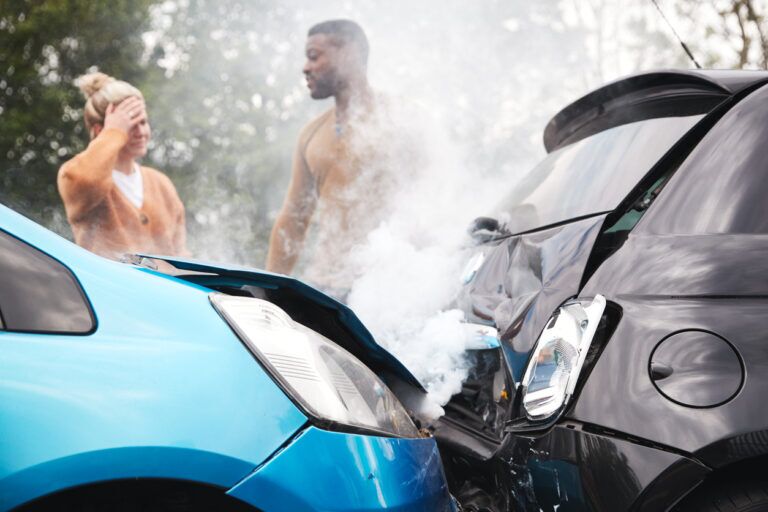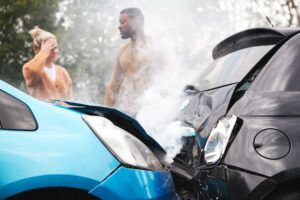 After a head-on crash, your immediate focus should be on your health and recovery, and you shouldn't have to worry about financial matters. That's where we come in.
Our team of experienced DuPage County car accident lawyers is here to assist you in every way possible, including:
Conducting an independent investigation
Reviewing crucial evidence
Expert testimony
Developing a legal strategy
Negotiating with insurance companies
Legal representation
Our team is prepared to represent you in court if negotiations don't resolve fairly. We will tirelessly fight to protect your legal rights and have a successful track record.
What Causes Head-On Crashes in DuPage County?
Head-on crashes can occur for various reasons, and it's essential to identify the cause to determine liability. Some common causes include:
Driving under the influence
Driving while tired
Speeding
Reckless driving
Poor visibility
Inclement Weather
Dangerous road conditions
Attempting to pass on a two-way road
Our DuPage County car accident lawyers will investigate the cause and identify the responsible party. Determining liability requires a deep understanding of personal injury law and the concept of negligence. We can take care of the legal complexities so that you can concentrate on recuperating.
What Injuries Are Common in Head-On Crashes?
Head-on collisions are dangerous and frequently result in injuries and fatalities. Survivors of head-on crashes commonly suffer from injuries such as:
Broken or crushed bones due to the force of a head-on collision, resulting in fractures and crushed bones.
Injuries to the spinal cord can lead to lasting damage from paralysis or long-term disability.
Brain injuries resulting from head trauma can cause concussions, traumatic brain injuries, and cognitive impairments.
Whiplash is induced by sudden deceleration, leading to neck and upper back pain.
Some head-on crashes can result in partial or complete paralysis and alter the course of a victim's life.
Back injuries, including herniated discs and spinal damage resulting from the impact.
Concussions and other head injuries, even minor ones, can have long-lasting effects, affecting memory and cognitive function.
Neck injuries caused by the abrupt stop in a head-on collision result in chronic pain.
Blunt force trauma leading to internal bleeding can be life-threatening.
Organ damage resulting from the impact of a head-on collision may require surgical intervention.
No matter your injuries in your accident, we are fully prepared to advocate for you. When calculating damages, we will consider every injury's impact on the quality of your life, ensuring that you receive proper compensation.
What Kind of Damages Are Available to Head-On Car Accident Victims in DuPage County, IL?
Understanding what damages that can occur when you've been involved in a head-on collision is necessary. Here's an overview of the types of damages that may be available to accident victims:
1. Medical Expenses
Accidents often result in significant medical bills. Compensation for emergency medical care, hospitalization, surgery, rehabilitation, prescription medications, and ongoing medical treatment from injuries may be covered.
2. Lost Wages
Injuries that cause you to miss work may make you eligible for compensation for your lost income. This includes your current lost wages and any future earnings you will miss due to your injuries.
3. Pain and Suffering
Physical injuries can lead to emotional suffering, including pain, anxiety, and depression. You may be entitled to compensation for the emotional distress you've endured due to the accident.
4. Property Damage
Head-on collisions often result in damage to your vehicle. Compensation for repairing or replacing your car and any personal property damaged in the accident is reasonable and may be owed to you.
5. Loss of Consortium
The impact of an accident can strain your relationships with loved ones. Spouses or family members may be eligible for compensation for losing companionship and support.
6. Wrongful Death Damages
Tragically, head-on collisions can be fatal. In such cases, surviving family members may pursue wrongful death claims, seeking repayment for funeral expenses, loss of financial help, and the emotional burden of losing a loved one.
7. Punitive Damages
Punitive damages may be granted when the accountable party's malicious or reckless actions. The specific damages available to you will rely on the particular facts of your case. Our experienced DuPage County head-on crash attorneys will assess your situation thoroughly to ensure that all applicable damages are pursued vigorously.
What Is the Statute of Limitations To File a Personal Injury Lawsuit After a Head-On Crash in DuPage County?
In personal injury cases like car crashes, every state limits the time you have to file a lawsuit. In Illinois, there is a two-year statute of limitations. You must initiate legal action within two years of your accident. Failing to do so can result in the forfeiture of your right to seek damages.
Reach out as soon as possible to begin constructing a solid case. Insurance companies are more likely to settle fairly rather than risk a trial when presented with a solid case.
Contact our dedicated DuPage County head-on crash attorneys at the Law Offices of Mathys & Schneid today, and let us help you secure the compensation you deserve.
Schedule a Free Consultation with an Experienced DuPage County Head-On Crash Attorney
The lawyers at the Law Offices of Mathys & Schneid know the trauma of car crashes and the burden they place on you and your family. We are here to support you through this challenging time.
You pay no attorney fees unless we secure compensation for you. This way, you have nothing to lose when you give our trusted DuPage County head-on crash attorneys a call.
Contact our DuPage County law offices today at (630) 333-4412 to schedule a free no-obligation consultation to discuss your case.