Mark W. Mathys | March 24, 2023 | Motorcycle Accidents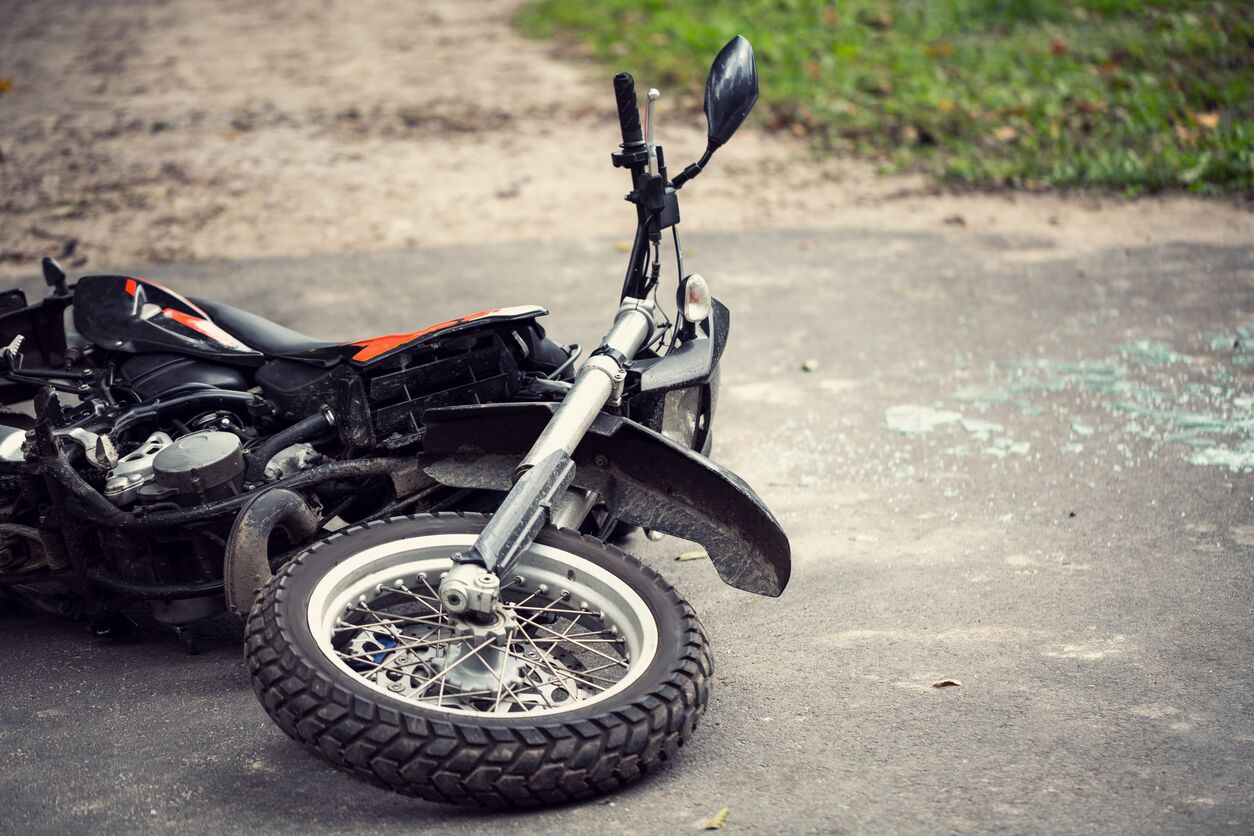 Motorcycle accidents are fairly common in DuPage County, Illinois. In 2021, there were 166 motorcycle accidents, and 132 resulted in an injury. Unfortunately, motorcycle crash injuries tend to be serious. Motorcycles don't have the same protections and safety features as four-wheel vehicles.
Motorcycle accidents and injuries can be costly and completely change your life. If you've been hurt in a crash, you should consider hiring a DuPage County motorcycle accident lawyer to help you get your life back on track.
Reasons To Hire a DuPage County Motorcycle Accident Lawyer
If you've been hurt because of someone else's negligence, a DuPage County motorcycle accident attorney can help you fight for compensation to pay for your losses.
Here are just a few reasons to hire a personal injury attorney:
To Advise You of Your Legal Rights
Many people assume that they understand negligence law when they don't. The law can be complicated, and lawyers spend years specializing in and learning about it.
A motorcycle accident lawyer can help interpret the law and advise you of your rights after a collision. You may learn that you have more options than you initially thought.
To Calculate Your Damages
In DuPage County, IL, you may be able to collect three different types of damages after a motorcycle accident. These include:
A lawyer can help you accurately calculate your total damages after a crash. Once you know how much you are entitled to receive, you can begin to negotiate with insurance companies or opposing counsel.
We find that many people severely underestimate the value of their cases. This leads to unfair and lowball settlements that won't help you in the long run. It's best to get a lawyer's opinion before negotiating or dealing with an insurance company.
To Deal With Insurance Companies
After a motorcycle crash, you will likely need to file a claim with the at-fault party's insurance company. Sometimes it feels like auto insurance companies try to make this process as complicated as possible.
A motorcycle crash lawyer will be the intermediary between you and the insurance company, so you don't have to deal with it. Your attorney can:
File your insurance claim
Collect records and evidence to support your claim
Read through policy documents and interpret them for you
Speak with insurance adjusters
Negotiate for a fair settlement
Plus, when you hire a lawyer to help you through the insurance process, you are more likely to end up with a higher settlement. That's because they understand how insurance companies try to downplay injuries or get out of paying.
To Fight for You At Trial
If your lawyer cannot settle with the insurance company, they can file a personal injury lawsuit and fight for you at trial. This is one of the most beneficial aspects of hiring a DuPage County lawyer.
It can be confusing to file a lawsuit without the help of an attorney. It involves understanding court procedure and the law. You will need to file a formal complaint and give notice to the defendant. You may need to go through the discovery process, including turning over information and taking depositions.
If the case gets to trial, you will have to consult experts, question and subpoena witnesses, prepare oral arguments, and file and respond to motions. This is a full-time job, even for a lawyer.
Depending on the severity or type of your injury, you may not be able to perform these tasks or have the time to dedicate to your case – which is why hiring an attorney is recommended.
A DuPage County Motorcycle Accident Attorney Will Increase Your Chance of Success
Hiring a lawyer can significantly increase your chances of winning your case while also decreasing your stress. You will have more time to focus on healing while letting an attorney focus on winning your legal matter.
Contact the DuPage County Motorcycle Accident Law Firm Of the Law Offices of Mathys & Schneid for Help Today
If you've been injured in a motorcycle accident, please call the Law Offices of Mathys & Schneid for a free case evaluation with a personal injury lawyer or contact us online.
Law Offices of Mathys & Schneid
1730 Park St #209, Naperville, IL 60563
(630) 428-4040