Mark W. Mathys | November 9, 2023 | Personal Injury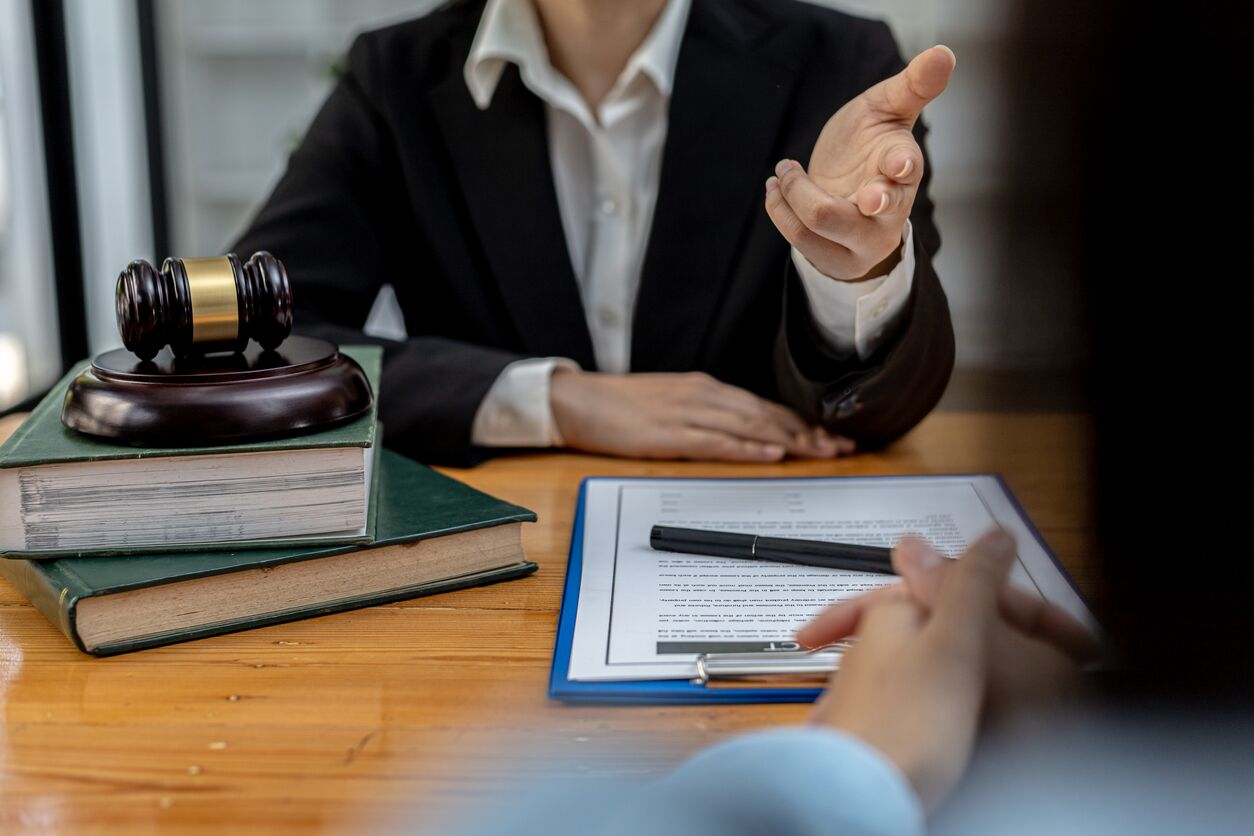 If you were recently involved in a personal injury accident, you may be wondering what to do next. Before accepting a settlement offer from an insurance company or filing a lawsuit on your own, consult with a personal injury attorney.
A free consultation with an attorney in Illinois can help you learn more about your legal options and how to pursue damages.
What Happens During a Consultation With an Attorney?
During a consultation in Illinois, you will have the opportunity to learn more about your prospective attorney. You can ask questions about the attorney's experience and if they have handled cases similar to yours.
The attorney may also ask you questions, including:
How did your injuries occur?
What damages have you suffered?
Who was at fault?
During the consultation, you will likely find out if you have a claim and what your next steps should be.
Consulting with an attorney can provide you with understanding regarding:
Case strategy
Accident reconstruction
Medical experts
Available damages
Potential issues
Settlement offers
Many law firms offer potential clients free consultations to learn more about their legal rights without taking on a financial obligation.
How Should I Prepare for a Legal Consultation?
You should bring all of the information, documents, and evidence that you have. Tell the truth and provide as much information as possible to the attorney. The more details you are able to provide to your potential lawyer, the more accurate legal advice you will receive.
What To Ask During a Legal Consultation
Take full advantage of your free consultation with an attorney in Illinois by coming prepared with a list of questions, such as:
How Much Do You Charge?
It is important to know what to expect regarding an attorney's fee arrangement. Many personal injury lawyers work on a contingency fee basis. This means that you are not required to pay your attorney's fees if your case is unsuccessful. However, if your case is won, your attorney will receive a percentage of your compensation.
What Type of Personal Injury Law Do You Practice?
Personal injury lawyers can specialize in a number of different practice areas. You should choose an attorney who has vast experience in handling the type of accident you were in.
Who Will Be Working on My Case?
It is important to know who from the legal team will be working on your case and communicating with you when your lawyer is unavailable.
What Is My Case Worth?
A good attorney will likely not make any guarantees regarding the compensation you will receive. However, you should be able to gain information regarding what types of damages may be available in your case.
How Long Will My Case Take?
It will likely take time for your case to settle and even longer in the rare event you need to go to trial. The attorney may not be able to give you an exact estimate, but they should still be able to provide you with helpful insight.
Should I Work With a Lawyer for My Injury Case?
If you were injured in a personal injury accident, an experienced attorney can help you navigate the process of getting the compensation you deserve.
A lawyer can help you determine which damages are available to pursue, including:
Medical bills
Disability
Property damage
Nursing assistance
Disfigurement and scarring
Reduced quality of life
Loss of consortium
Depression and anxiety
You will need to provide evidence of the harm you suffered to establish that another person is liable for your injuries.
Your lawyer may gather the following evidence to prove you are owed compensation:
Police records
Witness statements
Accident reconstructions
Medical records
It can be difficult to advocate for yourself, even if you have a valid claim. An experienced personal injury lawyer will build a strong case using evidence to negotiate for a fair settlement or go to trial. Begin this process today by contacting a skilled attorney in Illinois for a free consultation.
CONTACT THE NAPERVILLE PERSONAL INJURY LAW FIRM OF THE LAW OFFICES OF MATHYS & SCHNEID FOR HELP TODAY
If you've been injured in a personal injury, please call the Law Offices of Mathys & Schneid for a free case evaluation with a personal injury lawyer or contact us online.
Law Offices of Mathys & Schneid
1730 Park St #209
Naperville, IL 60563
(630) 428-4040